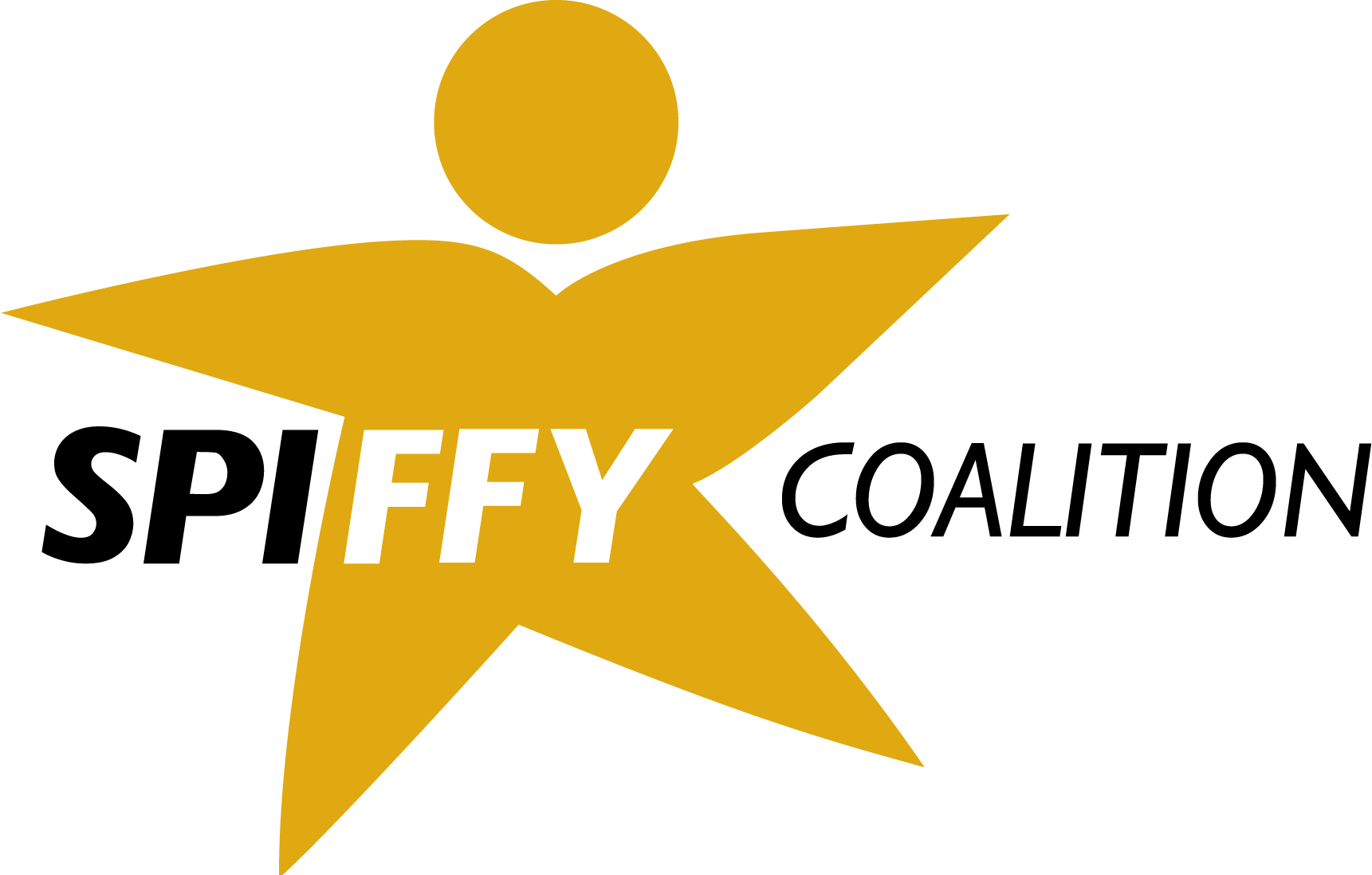 Who we are
SPIFFY is a coalition of over 80 community partners working together to improve outcomes for youth in Hampshire County. SPIFFY is administered by CES on behalf of the partners, and Community Health Solutions consultants assist the coalition in its work.
Together we promote strong families and create a local culture where youth are supported to make healthy choices. SPIFFY's prevention activities involve community-based organizations, faith communities, schools, local colleges and universities, parents, youth, law enforcement, municipal government, media, and human service groups.
Our coalition fosters collaboration between schools and communities, promotes strong families, and supports positive youth development.
This approach collects and uses data to identify strategies, policies, and evidence-based programs that reduce unhealthy behaviors. 
Spotlight on Current SPIFFY Coalition Activities
The SPIFFY Coalition is always working to support and implement a range of youth substance use prevention initiatives. Here's the latest:
Strategic Planning
Beginning in September of 2021, SPIFFY is undergoing a 5-year strategic planning process using the Strategic Prevention Framework. This process will inform the youth substance use prevention strategies we use for the years to come. If you're interested in learning more about what we have done so far in this process, check out our public SPIFFY Strategic Planning 2021 folder! If you have questions and/or want to get involved with our strategic planning, please email Lisa Goldsmith at lgoldsmith@collaborative.org.
Safe and Healthy Schools Summit
SPIFFY is co-sponsoring the 9th Annual Safe & Healthy Schools Summit: Times Polarizing In Healing Racial Seeking In Schools Supporting. This event will be at the Log Cabin in Easthampton on November 17th, 2022. Questions? Email Lisa Goldsmith at lgoldsmith@collaborative.org. 
Partnership for Success Subcontracts
SPIFFY is supplying subcontracts to local groups to fund partnerships that identify and advocate for community priorities and train and mobilize community members, including youth, to take action and advocate for policy and systems change (for example, put into place new regulations, shift existing structures, or change the way that groups or institutions function). 
Leaders for Today Council
SPIFFY Staffperson Lexi Polokoff and CES staffperson Talya Sogoba are collaborating with a group of Hampshire County youth and Community Action Youth Programs to create an online youth leadership and activism clearinghouse for Hampshire County Youth. They meet biweekly and are working toward launching a Leaders of Today website in which all youth from all over Hampshire County can network, learn about, and get involved with youth leadership and activism. To learn more, please reach out to Lexi at apolokoff@collaborative.org.
Latest from our Partners and the Coalition
SPIFFY is proud to partner across sectors with many different organizations. The communities in Hampshire County are full of strength and collaboration. Below are some recent highlights from the organizing work that has been happening in our communities.
Calendar of Events
On this Google Calendar, you will find the dates and times of:
SPIFFY's Steering Committee meetings

Regional School Health Task Force meetings

Policy and Norms Workgroup meetings

Events that SPIFFY is sponsoring and co-sponsoring

Events that SPIFFY's partners are sponsoring and co-sponsoring

Other local meetings and events that support youth in living healthy lives
Feel free to email Lexi Polokoff at apolokoff@collaborative.org if there is an event you would like promoted on this public calendar. To add this calendar to your own Google Account's Calendar, click the "+GoogleCalendar" icon on the bottom right corner of this calendar.