Center for Assistive Technology
Nationally known as a leader in the field of assistive technology since 1995, the CCATT center assists individuals, families, and professionals in the selection, acquisition, and use of assistive technology.
CCATT is a Leader in the Field of Assistive Technology
The center is staffed by professionals with extensive classroom experience and proven expertise in computer access, alternative and augmentative communication (AAC), and adapted curriculum solutions. This dedicated and enthusiastic staff has shared best practices and knowledge with many workshop audiences, and have been regular presenters at the annual Closing the Gap conference, which brings together recognized leaders in the field of AT from throughout the country.
What is Assistive Technology?
Assistive Technology is any device, program, or app that makes life easier and improves the functional capabilities of individuals with disabilities. Assistive Technology empowers students to access the curriculum and improve their learning and aid their communication. Student IEPs are required to address and consider assistive technology.
To Learn More About CCATT: Follow us on Facebook, or email us at CCATT@collaborative.org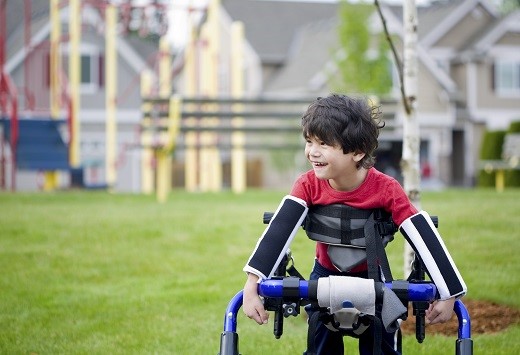 Assistive Technology, LD & AAC Evaluations
These are based on the SETT Framework (Student, Environments, Tasks, Tools). Specialists help students (PreK-22), families, educators, and schools to address universal access concerns and maximize participation and inclusion for all learners. They also provide the opportunity to evaluate different devices or software.
Consultation
Consultation helps schools and districts to address funding, selecting, customizing, implementing and sustaining the use of assistive technology, and meet IEP and curriculum goals through technology implementation. CCATT specialists provide consults to students, individual student teams, districts, schools, or programs. Consultants have special expertise in Augmentative and Alternative Communication (AAC) and Learning Disabilities (LD).
Professional Development and Coaching
This can be arranged at your site or ours to meet specialized district or staff needs. CCATT is an Assistive Technology Training Provider for the Massachusetts Department of Education. The CCATT team offers workshops on the latest in adaptive technology and augmentative communication; how to create universally designed classrooms, and how to conduct AT assessments. Examples of some CCATT workshops that we can provide include:
Introduction to AAC
Beyond the Basics: AAC
Proloquo2Go App
Low Cost/No Cost Google Apps and Extensions for AAC
Accessible Text: Bookshare, Learning Ally, and Creating Accessible Text
The Patty-Walsh Cassidy Lending Library
The PWC Lending Library offers users the ability to see for themselves a range of available resources and determine which best matches their needs before committing to purchase. It encompasses a wide range of items, equipment, or programs to aid people in need of mobility, visual, auditory, speech, physical, and cognitive support. The library is dedicated to the legacy of Patty Walsh-Cassidy, a CCATT Center co-founder, speech therapist, assistive technology specialist, teacher, and innovator.
Through our collection, library users have access to hardware, software, apps, and devices. Borrowers can explore these resources in their home or school environments and determine which assistive technology options best fit their needs. Housed at the CCATT Center at the Collaborative for Education Services in Northampton, MA, the PWC Lending Library opens the door to possibility, and enables students with disabilities to reach their goals, instead of being relegated to the sidelines.
We continue to build inventory and support. The progress we've made thus far is due to the generosity of individual donors and gracious gifts from the companies that create the items we loan. To find out what it means to become a PWC Lending Library sponsor, visit our Donation page. 
Jeanne Tuthill, MA, CCC-SLP
Jeanne Tuthill has worked in a variety of settings as a certified and licensed Speech-Language Pathologist since 1998 and joined the Center as an assistive technology specialist in 2008. She has presented on a variety of AT topics at both local and national conferences, and served as an instructor for a number of DESE statewide Assistive Technology courses. The field of Augmentative and Alternative Communication (AAC) allows Jeanne to combine her love for working with children and helping them develop their communication skills with her interest in computers and technology.

Position: Augmentative and Alternative Communication/Assistive Technology Specialist
Email: jtuthill@collaborative.org
Phone: 413-588-5276
Erin MacEachen, M.Ed
Erin MacEachen has been an educator at CES since 1998. She provides individualized, direct, explicit, systematic, sequential, multisensory instruction in phonemic awareness, phonics, syllabication, morphology, and spelling to students with dyslexia; develops and implements curriculum in language arts and mathematics; and utilizes a wide range of standardized assessments to screen and test students for learning disabilities. She holds a Masters of Special Education and a professional level license in Special Education, is a Center for Effective Reading Instruction (CERI) Certified Dyslexia Practitioner, and holds IDA/IMSLEC International Certification, Advanced Level, in the Orton Gillingham Method. Erin also trains teachers to evaluate students with various assessment techniques and to interpret assessment results; and to apply remediation strategies for specific learning disabilities.
Erin has been an instructor for seven DESE Assistive Technology Institutes, and presented at multiple Technology, Reading & Learning Diversity (TRLD) Conferences, and provides professional development related to reading, learning disabilities, and AT.
She has expertise in many kinds of educational technology including: iPad educational and assistive technology apps, Dragon Naturally Speaking, Kurzweil, SOLO Suite, Snap&Read, TEXThelp Read and Write, Inspiration, and many Google Chrome educational and assistive technology apps/extensions.

Position: Learning Disabilities/Literacy/Assistive Technology Specialist
Email: emaceachen@collaborative.org
Phone: 413-588-5276