HEC Academy
HEC Academy is an approved public day special education program in Northampton, MA that offers a small, therapeutic learning environment for high school students with social-emotional or behavioral challenges, autism spectrum disorder, and/or learning disabilities; or who are experiencing school refusal. We provide a structured, consistent, emotionally supportive environment based on positive reinforcement.
We Believe Every Student Can Learn and Succeed
At HEC Academy, we believe in the inherent potential and capacity of our students to learn, grow, and develop to the best of their ability. To accomplish this, we provide a learning community that offers a broad range of evidence-based academic and therapeutic supports for our students that are strengths-based, empowering, and affirmative in nature.
CES programs and services prohibit discrimination on the basis of race, color, sex, gender identity, religion, national origin, or sexual orientation and ensures that all students have equal rights of access and equal enjoyment of the opportunities, advantages, privileges, and courses of study.
Our community commitment to social justice is foundational to our work at HEC Academy, for staff, students, and families. 
HEC Academy offers a caring environment, small groups, and a high teacher-student ratio, designed to allow us to focus on providing our students with the personalized support, tools, and knowledge they need to fully reach their potential, both in school and in the community.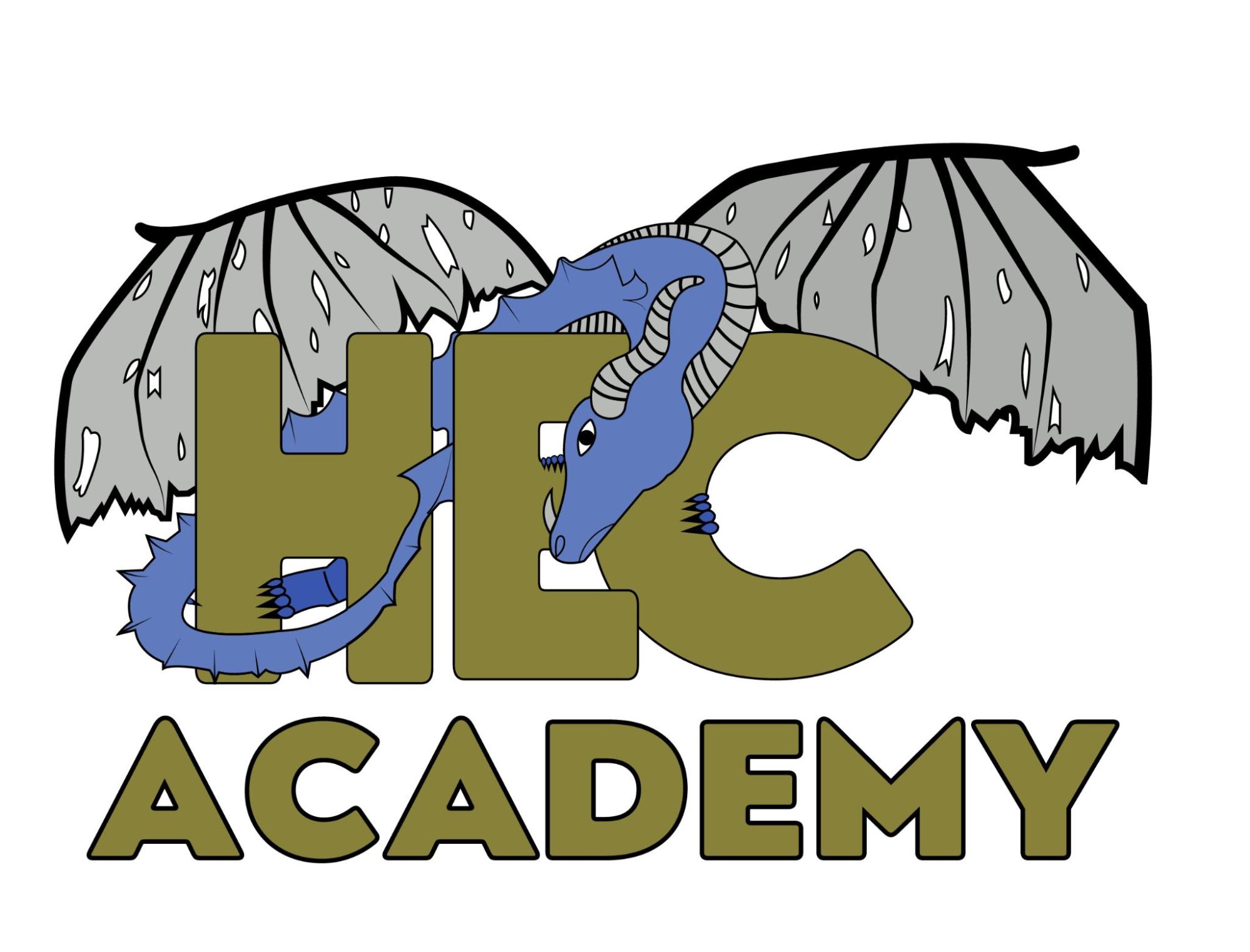 The Experience
Students work in a classroom setting where they participate with the whole class and sometimes split into small groups. Students receive individualized support as necessary from special education teachers, academic content teachers, and/or a reading specialist. Individualized support can entail direct instruction, training in assistive technology, or assistance in completing assignments as needed. Students work  on academics, social skills, recreation, and community service, and earn credits towards high school graduation from their sending schools. Dual enrollment at Holyoke Community College is available for juniors and seniors in good standing, and the program offers all ages community experience options. We partner closely with students' sending districts; parents, families, caregivers, and other caring adults, to ensure the ultimate success of our students, whether they complete their high school career at HEC Academy and earn a diploma from their sending district, or they return to their sending district if appropriate. 
We use a multi-tiered system of positive behavioral interventions and non-physical de-escalation techniques to support students to develop a positive attitude toward learning, so they can find success in their school work, social relationships, and future work experience. The goal is for students to obtain a high school diploma and transition to post-secondary education and/or employment.
Hours and Location
Monday, Tuesday, Thursday, Friday: 9:00 – 3:30

Wednesday: 9:00 – 12:45 (early release every week)
HEC Academy is located at 228 Pleasant Street, Northampton, MA
Extended year services are available based on the student's IEP
The collaboration between the educators and the clinical providers serves to facilitate student growth in a global manner beyond just moving them toward graduation. I honestly feel that HEC Academy has become one of the strongest programs in the Pioneer Valley for students with an emotional disability.

— Director of Student Services, Public School District 
These past two years at HEC have made my student so much stronger—academically, socially and emotionally—and more resilient and ready to be successful..Thank you for your patience and compassion and remarkable skills at working effectively with young adults who are having challenges finding their way in the world. I'm deeply grateful and in awe of what you do every day. 

— Educational Advocate
Our Students
HEC Academy is designed for students in grades 9 – 12 with a wide range of learning styles and needs, and who have Individualized Education Plans (IEPs) in place from their sending school districts.
Students at HEC Academy generally have demonstrated the need for more intensive levels of social and emotional and academic support than most public schools can provide. We provide a community of care for students and staff that focuses on building relationships, and blends what's happening in the classroom with attention to social-emotional needs. Students at HEC Academy may have social-emotional or behavioral challenges, autism spectrum disorder, and/or learning disabilities; or be experiencing school refusal. We offer sensitivity for students who are exploring questions about their identities, and need an inclusive and welcoming community. 
HEC Academy is not an appropriate placement for students who require any level of physical intervention.
Our Staff
HEC Academy offers a cohesive staff, unified around the mission to provide a caring place, where students are valued and supported. The team has a high level of commitment to the students, and works to create a highly relational and supportive community for students. Supervised by the Assistant Director of Special Education, the staff includes Special Education Teachers, Content Teachers, Nurse, Reading Specialist, and Education Support Professionals. In addition, we have a licensed and highly skilled clinical team onsite to help support the mental health and therapeutic needs of HEC Academy students.
Enrolling in HEC Academy
To be enrolled in or referred for CES Programs and Services, students are screened at the request of the Special Education Director or Department in the student's local public school district, and upon receipt of the referral packet by CES.
Parents who may be interested in CES Programs for their child should contact the Special Education Director in their local public school system.
Once a referral is received at CES, the administrative team will screen the potential student and will contact the Special Education Director of the referring town to confirm the appropriateness of the student for enrollment. School staff wishing to arrange a visit to a particular program prior to a referral should contact the Special Education Program Director at CES.
Academy staff work very hard to make sure that HEC is a great match for your student's needs. HEC Academy has a well-designed referral and selection process, including an intake appointment which the parents and student must attend.  The appointment includes a presentation of the program, a tour of the school site or program, and an opportunity to talk with staff. Ultimately, recommendations for the optimal student support come as a result of the student's IEP, evaluation of the student's needs, and the team process.
District Referrals should be sent by schools and school districts via this link
*If you do not already have a user account, please contact Michelle Geoghegan, mgeoghegan@collaborative.org, to set up an account and get login credentials.
Sherry L. Smith, M.Ed
Sherry Smith is the Director of Special Education for CES. Sherry has been with CES since 1999, and has served in a variety of roles within the special education department, including paraprofessional, teacher, coordinator, and special education director. Sherry is passionate about seeing the joy and pride that the experience of success brings to our students.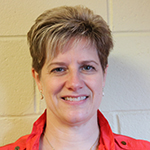 Position: Director of Special Education
Email: specialed@collaborative.org
Phone: 413.588.5266
Pedro Gomes, M.Ed
Pedro Gomes is the Assistant Director of Special Education for CES.  Prior to his current role Pedro worked in the classroom as a Special Education teacher supporting students in a range of academic areas.  Be it the further understanding of basic math facts, an introduction to Shakespeare, or improving social interactions, Pedro has always wanted to make learning accessible to students and he brings that experience to his current role.  Pedro is dedicated to helping students develop the

Position: Assistant Director of Special Education
Email: pgomes@collaborative.org
Phone: 413.586.4900 x5263