Working in DYS Education
Are you interested in making a profound difference for youth?
Do you believe in following your dreams and uplifting the dreams and aspirations of others? If you respond YES, we want you to join our amazing team of educators!
We work to provide leadership and strong support for our teachers
We bring strong knowledge of and experience with personalized learning and culturally responsive practices, and we care deeply about the work and each other.
All DYS classes are small and have a high teacher to student ratio.
For more information about working for the DYS Initiative, please contact Rich Condon, Teacher Recruitment and Retention Coordinator for DYS: rcondon@collaborative.org.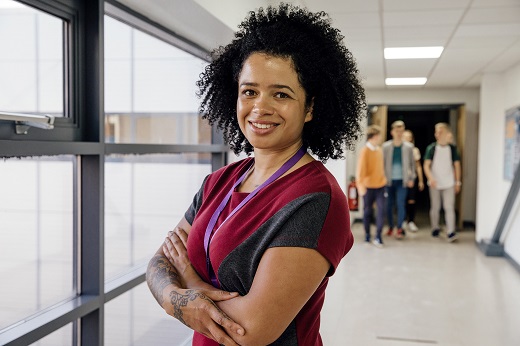 Professional Development
The program's approach also focuses on clear goals for educator development and ways of measuring our progress, a strong supervision model, and extensive PD opportunities. We also work to provide significant technology support with Chromebooks; fast response tech support delivered statewide, and quick implementation on needed changes and enhancements.
• Mentor/mentee program
• New Teacher Induction program
• Instructional coaching
• Specialized and in-depth professional development
Benefits
Comprehensive Professional Development
Eligibility for Federal Loan Forgiveness
Professional Growth Opportunities
Small Class Sizes
Supportive Supervisors
Participation in the Massachusetts State Retirement System
Pathway to and through Licensure
CES is excited to offer candidates for DYS educator positions the opportunity to enroll in the DYS Pathway To and Through Licensure (PttL) program. This program supports teachers currently working under waivers, Emergency licenses, and Provisional licenses to complete an Initial Teacher Licensure Program. Scroll down to learn more!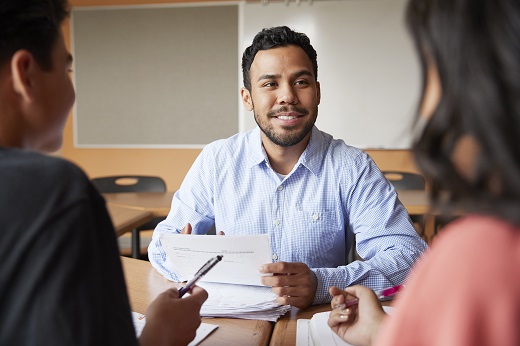 Join our program, and be part of the Pathway to and through Licensure!
CES invites you to apply for an educator job and work with an organization that believes everyone is a learner and will commit to your pathway to professional licensure.  
CES is excited to offer candidates for DYS educator positions the opportunity to enroll in the DYS Pathway to and through the Licensure program. This program will support prospective or current teachers with or without waivers and/or Emergency licenses to complete an Initial Teacher Licensure Program at significantly reduced costs. 
To learn more
:
Contact Rich Condon, Teacher Recruitment and Retention Coordinator at rcondon@collaborative.org.
Program Features
Supports for preparing for and taking the MTEL tests required for individual licensure areas

Blended coursework to prepare teachers for the integration of content and pedagogy in the classroom

The supervised Practicum leading to the Initial License
What is Included?
Free MTEL preparation and coaching

Free coursework

Free supervised practicum
Responsibility of the Teacher/Candidate
Books and materials – every effort is made to use excellent resources that are available for free or low-cost.

Graduate credit – available at additional (low) cost through a partnership with Fitchburg State University (FSU). Candidates can also enroll with FSU to earn a Master's or CAGS degree in Curriculum & Teaching. 
Requirements May Include
Commit to teaching with DYS for a period of 2 years following completion of the program

Demonstrate a commitment to professional growth and development in effectively supporting students from racially and ethnically diverse backgrounds.
It is rare to find a job where most of the staff are coming to work every day motivated by the opportunity to serve learners with the greatest need.

— CES Employee
Who We Are
We are dedicated and collaborative teams of educators committed to supporting teaching excellence through coaching, professional development, and excellent administrative support. We empower our educators and invest in professional development to help them grow as professionals. CES provides a robust benefits package and certified staff join the MA Teachers' Retirement System.  
We value quality and excellence, innovation, creativity and vision, inclusiveness, equity and diversity, and collaboration with others. Creating a community of care is foundational to the work we do – together.
Social Justice and Equity
This work is central to our mission, especially in these times. We understand that all forms of oppression are damaging. We engage in this work proactively and purposefully, with the intent of positive outcomes, and because we need to. 
Equal Opportunity
CES is an equal opportunity employer and is particularly interested in candidates from diverse backgrounds, especially candidates whose backgrounds are well-suited to understanding and addressing the needs of the diverse student populations we serve.
CES is committed to the full inclusion of all qualified individuals. As part of this commitment, CES will ensure that persons with disabilities are provided reasonable accommodations. If reasonable accommodation is needed to participate in the job application or interview process, to perform essential job functions, and/or to receive other benefits and privileges of employment, please contact Human Resources at hr@collaborative.org.