International Society for Technology in Education (ISTE)
International Society for Technology in Education (ISTE) Certification for Educators is the only vendor-neutral, internationally recognized credential for educators who have demonstrated mastery of the ISTE Standards for Educators.
What is ISTE Certification?
ISTE Certification for Educators is the only vendor-neutral, internationally-recognized credential for educators who have demonstrated mastery of the ISTE Standards for Educators. ISTE Certification focuses on pedagogy, not on tools or devices, and is designed to change your educational practice, whether you're a classroom educator, instructional designer, library media specialist, technology coach or in another role.
The process combines 10 weeks of professional learning with a six-month portfolio application and review process, and recipients can apply to receive up to four graduate-level credits for their participation. Is it rigorous? Yes. Is it worth it? Yes!
Why get ISTE certified?
ISTE Certification challenges you to stretch yourself as an educator and positions you as an expert among your colleagues. Becoming ISTE-certified:
Deepens and expands your teaching skill set in applying the educator section of the ISTE Standards in practice.
Allows you to earn up to four graduate-level credits.
Connects you with an international community of education change-makers.
Prepares you to model effective practice for others in your school or district.
With your certification in hand, you'll earn the international recognition you deserve for your technology leadership skills. And you'll be prepared to support your teacher network in integrating tech for all of the right reasons!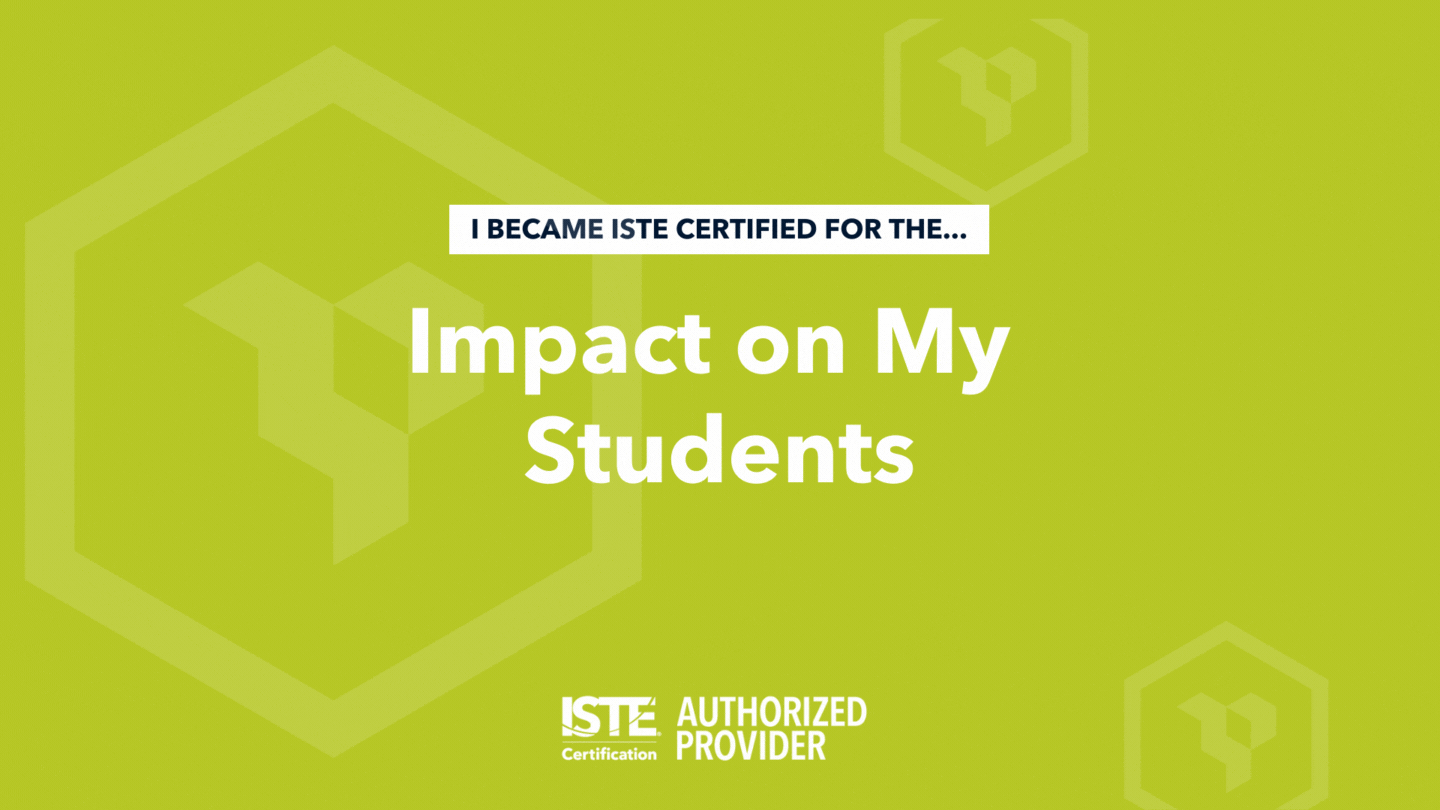 How to get ISTE certified?
To earn certification, you'll complete approximately 40 hours of professional learning over the course of 10 weeks. You'll then have 40 hours over the course of six months to assemble an e-portfolio that includes artifacts and reflections on your learning. Your e-portfolio will be evaluated by the ISTE Certification review team. Pass and you'll be an ISTE Certified Educator!
Step 1: Join a Cohort
Select a start date scheduled below to join a cohort (links will be added as registration becomes available – to be added to a contact list for an upcoming date, contact cdaigle@collaborative.org):
March 26, 2024
June 11, 2024
Step 2: Complete the fully online PD
Participate in 40 hours of learning over three synchronous learning sessions that will take place fully online over 10 weeks. (Schedules may vary.) Complete assignments addressing personalized learning, equity in digital learning environments and more.
Step 3: Curate Your Portfolio
After successful completion of the online learning program, you'll have six months to prepare and submit a portfolio, which typically takes about 40 hours to curate. During the process, you can access support resources as well as a community of others seeking the ISTE Certification.
Step 4: Become ISTE Certified
Once submitted, ISTE will review your portfolio. Successfully meet the criterion and you'll become an ISTE Certified Educator!
I have found that the ISTE course has been such an uplifting program. It has changed the way I look at teaching and has renewed my enthusiasm for teaching with edtech.

— ISTE course participant
[The ISTE Certification process] is one of the best experiences I have been through as an educator and I would highly recommend it.

— Ronna Zigmund, ISTE course participant
Being a teacher can be an isolating role. Last year, I participated in the ISTE program.  Coming to ISTE office hours and participating in other groups that were needed for the ISTE certification connected me to other educators in a manner that made me feel part of a supported community.

— Jaime Alvarez, ISTE course participant
The ISTE process opened my eyes to the reality that our students need to be equipped with the knowledge and tools that are imperative to their current/future technological world. I would share my belief that ISTE helps build a bridge/connection between the content standards and today's real-world application/jobs.

— Jennifer Smith, ISTE course participant
I want to give you a HUGE thank you for ALL you did to support me through my learning of ISTE Educator and Student Standards. You two have a gift of seeing potential in others and opening our eyes to believe in ourselves. I am so grateful to have gone through this process with you.

— Denise Porch, ISTE course participant
Casey Daigle
Casey has been co-creating with educators and edtech for 14 years. As the Digital Learning Manager for the Collaborative for Educational Services (CES), Casey's work explores how we invite connection and imagination through technology. Her expertise centers on program development, instructional design, change management, facilitation, and the creation of learning experiences that are differentiated and personalized with fidelity to the content. She works with PreK-12 teachers, administrators, and edtech leaders across Massachusetts and beyond, to explore how tech can transform teaching and learning, better connect us as humans, and create more equity and inclusion.
Casey revels in learning alongside those she works with. Her personalized approach to professional development supports learners to explore possibilities as they discover how Google and other tools and a little imagination can revolutionize their work. She prioritizes flexible learning design with meaningful hands-on, confidence-building activities that can be adjusted to learner preferences and experiences.
Casey is an ISTE Certification Authorized Provider, ISTE Certified Educator, Google Certified Trainer. She is a Board Member for MassCUE, appointed 2023-2025.
Learn more about:
Among Casey's recent presentations and professional development have been
Co-presenting with Bethany Emery at the MassCUE Spring Leadership Conference in 2023, on Worcester Public Schools Teacher Leaders Moving the Needle on Innovation and Integration (video available)
Co-presenting with Jen Thomas the MassCUE Digital Citizenship Summer Webinar Series, 2023
Co-presented with Suzanne Judson-Whitehouse and Carrie Rogers-Whitehead on Leveling Up DigCit Skills with AI, an edWeb.net webinar in January of 2023; available on the edWeb.net website
Presenting Grading for Equity Book Study course
Co-presenting with Shawn Fortin, Belchertown Public Schools, Dazzling Digital Doom Delayers, at MassCUE Fall Conference 2023
Co-presenting with Rebecca Mazur, Ph.D.; André Morgan, Ph.D., EdLD; Todd Gazda, Ed.D., JD; Is Virtual Reality Right for Our District? at the 2023 MASC/MASS Jt. Conference
"There are not many PDs that give us knowledge to add directly to our teachers' tricks suitcase, which yours always do; and I always am looking for that in PD. Let me just say this from the heart, you make me a better teacher, and I appreciate that priceless gift."
–Teacher, Belchertown Public Schools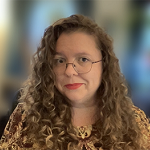 Position: Digital Learning Manager
Email: cdaigle@collaborative.org
Phone: (413) 588-7050
Suzanne Judson-Whitehouse
Suzanne Judson-Whitehouse is the CES Online Learning Manager. In this role, she leads the development of online courses with a focus on inclusive practices for online course development, faculty training and multi-media and production services in support of online (synchronous and asynchronous) instructional programs offered through CES. She works collaboratively with Subject Matter Experts and educators to create engaging and accessible online learning experiences. Suzanne is also part of the ISTE Certification Team at CES. This blended course is part of the ISTE Certification process which focuses on the use of educational technology for learning in meaningful and transformative ways. She has expertise in adult learning theory and practice, Google Workspace for Education, Universal Design for Learning, Media Production, and multiple learning management systems.
During her time with CES, Suzanne has provided one-on-one coaching in technology integration for K-12 teachers, graduate-level program faculty and professional development consultants, including webinar support and development. She led blended educator preparation programs as the CES Director of Licensure and Credentialing; and she has facilitated and co-facilitated workshops in:
Artificial Intelligence (AI)
Canvas
Google Workspaces for Education
Project-based learning with a focus on technology integration
Design thinking and Makerspaces
Gamification
Copyright & Clearances for Educators
ISTE Standards for Students & Educators
She has a Bachelor's Degree from the University of New Hampshire, a Master's Degree in Technology Integration from Marlboro College Graduate School and a Social Media Certificate from Drury University (Missouri). Suzanne's interests lie in the fields of blended learning, technology integration in K-12 schools, makerspaces and creativity in education, games and gamification, and adult pedagogy.
Learn more about:
CES Educational Technology Services
Suzanne's recent presentations include
Copyright in the Age of AI as part of the MassCUE Digital Citizenship Summer Webinar Series and at CUE Camp West, 2023
Copyright, Fair Use, Creative Commons in the age of AI in the MassCUE Digital Citizenship Summer Webinar Series, 2023
Copyright for Educators in a Digital Age, one-day workshop for teachers and school librarians, April 2018
Co-presented: Mythbusting the ISTE Standards (ISTELive 2023)
Co-presented: Deepening Digital Citizenship: Building Capacity to Change School Culture (ISTELive 2023)
Co-facilitated: Grading for Equity Book Study course, 2022-2023 School Year
Co-presented: Leveling Up DigCit Skills with AI, edWeb.net webinar in January of 2023
Co-presented: Transform Your Practice With the ISTE Standards, VT-Fest Conference, November 2021
Introduction to Educational Technology, one semester graduate level course for preservice and in-service educators (taught since 2016)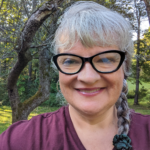 Position: Online Learning Manager
Rachel Khan
Rachel is currently a 2nd grade teacher in the Capitol Region Education Council, a magnet school district in Hartford, CT. She has been teaching for 10 years and has taught kindergarten, 2nd grade, 3rd grade, and 4th grade. Rachel is a certified reading specialist, library media specialist, and ISTE certified educator and ISTE Certification Authorized Provider. Rachel enjoys incorporating technology in meaningful ways to enhance student learning, communication, and understanding, and helping other educators do the same!
District Cohort Inquiry
If you are a district or school and would like to bring the ISTE Certification Course to you, please complete the form to the right to let us know you are interested or contact Angela Burke.
Angela Burke, M.Ed.
Angela Burke, M.Ed, oversees CES Professional Services teams that include Professional Development, Licensure, Research and Evaluation, and Healthy Families and Communities. Burke has over 20 years of experience in managing technology across K-12, Higher Education and Fortune 100 settings. She has extensive experience in K-12 curriculum and professional development planning.  She has been the Director of Technology for school districts in Ohio and Massachusetts, Associate Director of Academic Computing at Barnard College and Help Desk & Acquisition Services Manager for Johnson Controls and a middle school classroom teacher/team leader.
Angela has a Master's Degree in Adult Education and Curriculum, is a Google Certified Educator and has been an adjunct faculty member in the Schools of Education at Miami University of Ohio, University of Dayton, Wright State University and Westfield State University.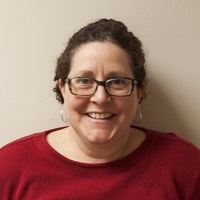 Position: Director of Professional Services
Email: aburke@collaborative.org
Phone: 413-530-3930