Working at CES
CES employees make an impact that can last a lifetime. We believe that every student can learn and succeed. Join our team and make a real difference in the lives of young people.
Creating a community of care is foundational to the work we do
CES embraces a culture of diversity, equity, and inclusion that empowers anyone from anywhere to be successful in their academic and professional pursuits. CES employees developed our agency's mission, vision and values, and work to create the world that they describe.
We are dedicated and collaborative teams of educators and professionals committed to supporting teaching excellence and student success. 
Supporting our employees
CES offers a comprehensive benefits package including health, dental, vision, long-term disability, life insurance, voluntary short-term disability, enhanced vision, and additional life insurance. FSA and Dependent Care accounts are available. CES provides two retirement options for employees based on eligibility. CES also supports employees with professional development. From extensive skills and professional development opportunities to collaborative job-alike learning communities, CES supports employees to stretch and learn.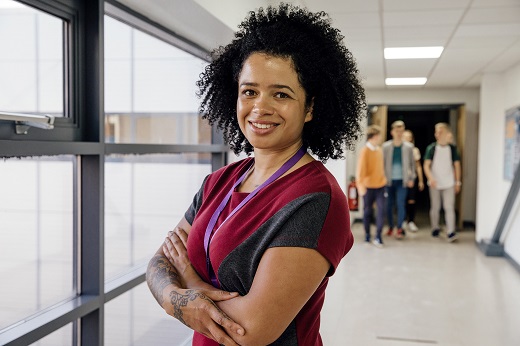 It is rare to find a job where most of the staff are coming to work every day motivated by the opportunity to serve learners with the greatest need.

— CES Employee
Our Mission
The mission of at CES is to develop and foster lifelong learning and to provide opportunities for wellbeing for all of the communities we work with, through collaboration and leadership.
Social Justice and Equity
This work is central to our mission.  We understand that all forms of oppression are damaging.  We take action together to challenge racism and support equty and we enact our values by embracing these four principles: A culture of community and care, Equity and inclusion, Self-awareness and growth, and Action and transformation. 
Equal Opportunity
CES is an equal opportunity employer and is particularly interested in candidates from diverse backgrounds, especially candidates whose backgrounds are well-suited to understanding and addressing the needs of the diverse student populations we serve.
CES is committed to the full inclusion of all qualified individuals. As part of this commitment, CES will ensure that persons with disabilities are provided reasonable accommodations. If reasonable accommodation is needed to participate in the job application or interview process, to perform essential job functions, and/or to receive other benefits and privileges of employment, please contact Human Resources at hr@collaborative.org.
Information for CES Employees, including
Employee Handbooks
Detailed Benefits Information
Shared Services
Training
Forms and Policies
can be found on the CES Intranet.
Employment Verification
Please email your request to hr@collaborative.org.
Verification requests require an employee signature authorizing release of information and may take up to 5 business days to complete depending on the information needed.
Celebrating CES Employees
A new focus has been added to the work of the HEC Academy students over the past year, and they are responding and finding rewards in inspirational ways. Lessons in food and nutrition last year led students to develop a proposal to include weekly food education as part of the curriculum at HEC.  School administrators Pedro Gomes and Sherry ...
On a spring morning in 2023, Albert Johnson-Mussad welcomes educators to his classroom in his usual way, with a joyful "Welcome, good people!" Johnson-Mussad begins each training, and each day, by checking in to make sure that each of the participants has what they may individually need to be fully present. This sets the stage for what can be ...
CES celebrated this year's HEC Academy graduates at a ceremony last Friday, June 2nd, at Union Station in Northampton. Families, friends, and teachers gathered to congratulate Noah Fahmy, Jonathan Freeman, Jade Chaffee, and Lily Heaton.  This year's keynote speaker was Jordana Starr. Jordana is the President of the Western Mass Rabbit Rescue, ...