Technology in Education
We offer deep expertise in the use of Google Apps for Education in schools and districts and International Society for Technology in Education (ISTE) standards, as well as the innovative use of technology in the classroom, and the principles of sound instructional design for online learning.
Our Approach
CES can help you to assess needs in your school or district, and will tailor a program of training, coaching and consultation to meet those needs. We'll work with you to design a project that fits into your available time and takes place at your location; addresses your audiences (teachers, leadership, paraprofessionals); and can be supported with coaching for transformation. Educational technology can transform teaching and learning, empower students, better connect us as humans, and create more equity and inclusion.
Experience
CES specialists have helped school districts and organizations across Massachusetts. Our extensive partnerships, including our work as certified ISTE training providers, have informed and deepened our understanding of promising practices for the classroom.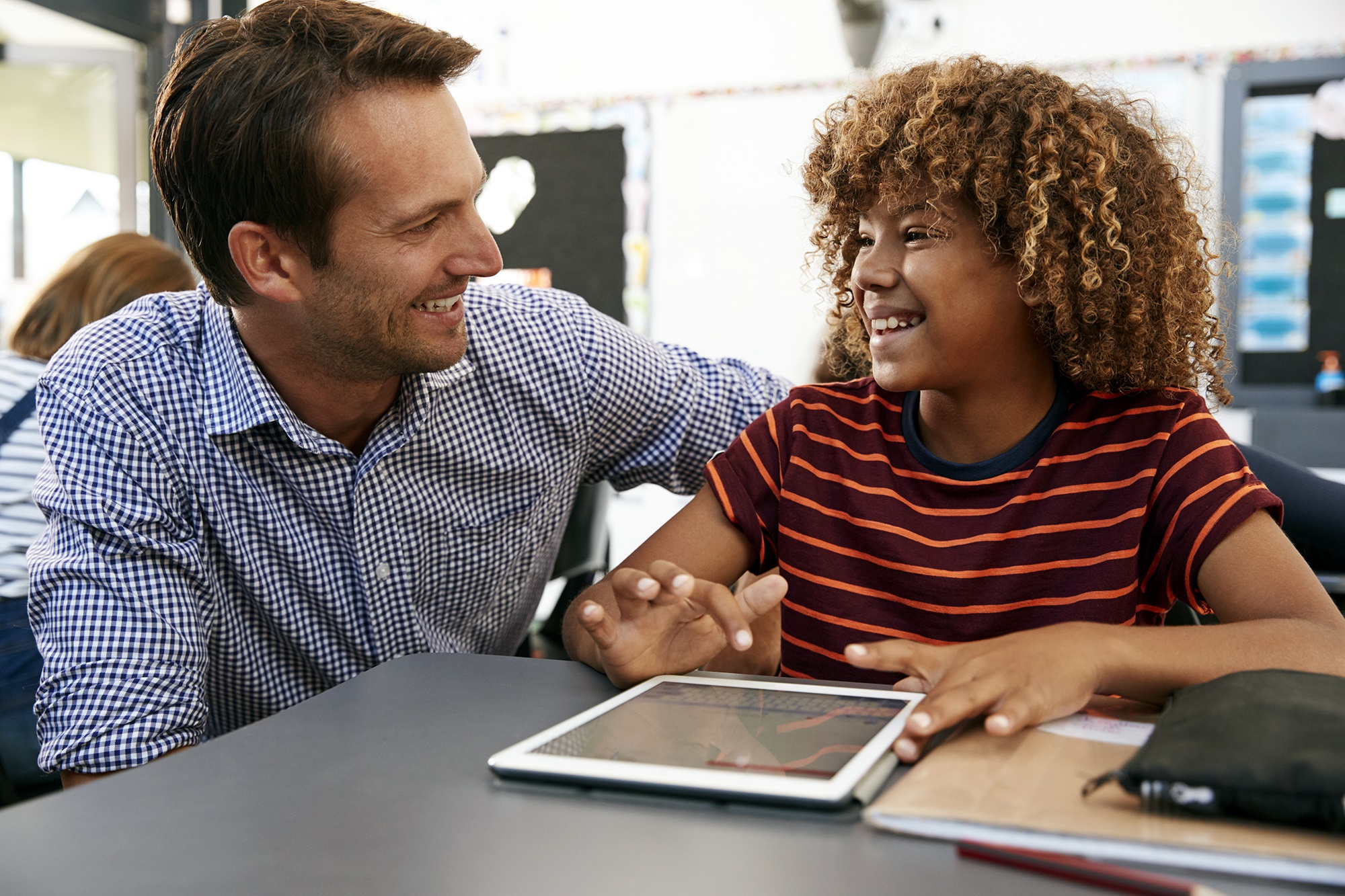 Technology is only useful as long as it's helping us be more human and connected. 

— Casey Daigle
Your confidence in our abilities and positivity about the work is reassuring. You fostered a community with the participants, with whom I now feel comfortable moving forward having candid conversations, sharing ideas, and providing feedback. Thank you for starting off this work on such an optimistic and engaging foot.

— ISTE Certification Course Participant
Our teachers now have more awareness and understanding about how to use Google Chrome in ways that will benefit not only their day-to-day job-related work, but thanks to you, many now have new ways to use technology to enhance the education of our students.

— District Technology Director
ISTE Certification Provider
ISTE Certification is a new competency-based, vendor-agnostic educator certification based on the ISTE Standards for Educators. This digital credential recognizes educators who understand how to use educational technology for learning in meaningful and transformative ways.
Google Suite for Education
Wherever your district, schools, or educators are on the Google continuum, from basic to advanced, we can create a tailored program of training and coaching to optimize your launch or ongoing implementation of G Suite.
Digital Learning and Instructional Design
We offer consulting, training and guidance to enhance understanding of instructional design principles for online learning, and can assist you in planning and developing your own online learning; and developing digital citizenship skills.
Digital Citizenship
CES supports educators so that they can lead with the positive and partner with students as they explore together the exciting possibilities of new technologies while they learn how to responsibly leverage them.
Digital citizenship includes civic and social engagement, youth empowerment, critical thinking, social-emotional literacy, and social justice. CES helps educators to develop plans for youth-centered digital citizenship programs in your own organizations.
Instructional Innovation
Emerging technologies move fast. Keeping up can be daunting for educators working to support students in adopting new technologies but still staying safe online. CES consultants assist educators with trusted research and perspectives on applying new technology in the classroom, including virtual reality and AI.
Some Examples of Past Projects Include
Worcester Public Schools Innovative Teacher Leadership Program
Led the implementation of this program aiming to radically reshape the use of technology district-wide. With a goal of 50 Google Certified Trainers, WPS now has over 90, and the program expanded to include administrators for a current total of 204 iTeachers and iLeaders, and over 33,000 chromebooks in use district-wide.
Facilitating ISTE Certification as an Certification Authorized Provider
From 2018 to the present, starting with a blended model, our team transitioned the content to a fully online model piloted in 2020. We've guided and supported hundreds of teachers to their successful certification, creating a community that supports each other and the ongoing work. 
Belchertown Public Schools
The CES team set up Google classroom as an asynchronous learning space to provide a central hub for all Google / EdTech-related learning for all Belchertown educators through the 2023-24 school year. District educators also attend meetings that focus on in-depth conversations, opportunities to dry-run activities (before implementing with learners), and hands-on practice; and will co-teach a lesson with the facilitator, observe a peer, and be observed by a peer. Through the year-long experience, educators have the opportunity to reflect on tec use in the classroom, design interactive lessons, and explore new technologies and how they might be integrated.
Educational Equity through Blended and Personalized Learning
The team designed and taught the EEBPLI Institute, which provided school leaders with a rich and engaging blended experience where they learn to transform their schools with blended and digital learning and personalize education for their students.
Technology in Education Conference Design and Implementation
For three years, the CES team designed and produced western Massachusetts' only educational technology conference. The conference offered Tech directors, Curriculum directors, and District leaders accessible technology training that genrated excitement and brought excellent edtech practices to the area. 
Casey Daigle
Casey has been co-creating with educators and edtech for 14 years. As the Digital Learning Manager for the Collaborative for Educational Services (CES), Casey's work explores how we invite connection and imagination through technology. Her expertise centers on program development, instructional design, change management, facilitation, and the creation of learning experiences that are differentiated and personalized with fidelity to the content. She works with PreK-12 teachers, administrators, and edtech leaders across Massachusetts and beyond, to explore how tech can transform teaching and learning, better connect us as humans, and create more equity and inclusion.
Casey revels in learning alongside those she works with. Her personalized approach to professional development supports learners to explore possibilities as they discover how Google and other tools and a little imagination can revolutionize their work. She prioritizes flexible learning design with meaningful hands-on, confidence-building activities that can be adjusted to learner preferences and experiences.
Casey is an ISTE Certification Authorized Provider, ISTE Certified Educator, Google Certified Trainer. She is a Board Member for MassCUE, appointed 2023-2025.
Learn more about:
Among Casey's recent presentations and professional development have been
Co-presenting with Bethany Emery at the MassCUE Spring Leadership Conference in 2023, on Worcester Public Schools Teacher Leaders Moving the Needle on Innovation and Integration (video available)
Co-presenting with Jen Thomas the MassCUE Digital Citizenship Summer Webinar Series, 2023
Co-presented with Suzanne Judson-Whitehouse and Carrie Rogers-Whitehead on Leveling Up DigCit Skills with AI, an edWeb.net webinar in January of 2023; available on the edWeb.net website
Presenting Grading for Equity Book Study course
Co-presenting with Shawn Fortin, Belchertown Public Schools, Dazzling Digital Doom Delayers, at MassCUE Fall Conference 2023
Co-presenting with Rebecca Mazur, Ph.D.; André Morgan, Ph.D., EdLD; Todd Gazda, Ed.D., JD; Is Virtual Reality Right for Our District? at the 2023 MASC/MASS Jt. Conference
"There are not many PDs that give us knowledge to add directly to our teachers' tricks suitcase, which yours always do; and I always am looking for that in PD. Let me just say this from the heart, you make me a better teacher, and I appreciate that priceless gift."
–Teacher, Belchertown Public Schools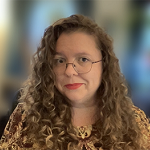 Position: Digital Learning Manager
Email: cdaigle@collaborative.org
Phone: (413) 588-7050
Suzanne Judson-Whitehouse
Suzanne Judson-Whitehouse is the CES Online Learning Manager. In this role, she leads the development of online courses with a focus on inclusive practices for online course development, faculty training and multi-media and production services in support of online (synchronous and asynchronous) instructional programs offered through CES. She works collaboratively with Subject Matter Experts and educators to create engaging and accessible online learning experiences. Suzanne is also part of the ISTE Certification Team at CES. This blended course is part of the ISTE Certification process which focuses on the use of educational technology for learning in meaningful and transformative ways. She has expertise in adult learning theory and practice, Google Workspace for Education, Universal Design for Learning, Media Production, and multiple learning management systems.
During her time with CES, Suzanne has provided one-on-one coaching in technology integration for K-12 teachers, graduate-level program faculty and professional development consultants, including webinar support and development. She led blended educator preparation programs as the CES Director of Licensure and Credentialing; and she has facilitated and co-facilitated workshops in:
Artificial Intelligence (AI)
Canvas
Google Workspaces for Education
Project-based learning with a focus on technology integration
Design thinking and Makerspaces
Gamification
Copyright & Clearances for Educators
ISTE Standards for Students & Educators
She has a Bachelor's Degree from the University of New Hampshire, a Master's Degree in Technology Integration from Marlboro College Graduate School and a Social Media Certificate from Drury University (Missouri). Suzanne's interests lie in the fields of blended learning, technology integration in K-12 schools, makerspaces and creativity in education, games and gamification, and adult pedagogy.
Learn more about:
CES Educational Technology Services
Suzanne's recent presentations include
Copyright in the Age of AI as part of the MassCUE Digital Citizenship Summer Webinar Series and at CUE Camp West, 2023
Copyright, Fair Use, Creative Commons in the age of AI in the MassCUE Digital Citizenship Summer Webinar Series, 2023
Copyright for Educators in a Digital Age, one-day workshop for teachers and school librarians, April 2018
Co-presented: Mythbusting the ISTE Standards (ISTELive 2023)
Co-presented: Deepening Digital Citizenship: Building Capacity to Change School Culture (ISTELive 2023)
Co-facilitated: Grading for Equity Book Study course, 2022-2023 School Year
Co-presented: Leveling Up DigCit Skills with AI, edWeb.net webinar in January of 2023
Co-presented: Transform Your Practice With the ISTE Standards, VT-Fest Conference, November 2021
Introduction to Educational Technology, one semester graduate level course for preservice and in-service educators (taught since 2016)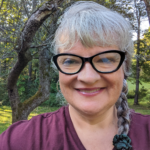 Position: Online Learning Manager
Angela Burke, M.Ed.
Angela Burke, M.Ed, oversees CES Professional Services teams that include Professional Development, Licensure, Research and Evaluation, and Healthy Families and Communities. Burke has over 20 years of experience in managing technology across K-12, Higher Education and Fortune 100 settings. She has extensive experience in K-12 curriculum and professional development planning.  She has been the Director of Technology for school districts in Ohio and Massachusetts, Associate Director of Academic Computing at Barnard College and Help Desk & Acquisition Services Manager for Johnson Controls and a middle school classroom teacher/team leader.
Angela has a Master's Degree in Adult Education and Curriculum, is a Google Certified Educator and has been an adjunct faculty member in the Schools of Education at Miami University of Ohio, University of Dayton, Wright State University and Westfield State University.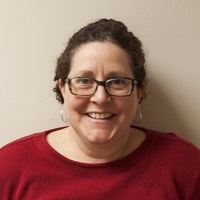 Position: Director of Professional Services
Email: aburke@collaborative.org
Phone: 413.586.4900 x5926
José Lugo
José Lugo is the Native Education Liaison/Curriculum Development Specialist at Collaborative for Educational Services. This role was developed in collaboration with Native educators and Tribal education professionals from our region and the southwest. The purpose of the role is to serve and provide support as requested by Native Entities (American Indian/ Alaskan Native federal & state tribes) and individuals for consultation, technical assistance, and curriculum development support. José's area of focus is Native and Indigenous wellness and educational practices. His inclusion and advocacy with indigenous communities in and around Denver, Co. provided the path to reconnecting with his indigenous ancestry. Prior to his arrival at CES his professional time centered around adult education in higher ed and within state public assistance programs.
Since arriving at CES José has benefitted from learning of the history of the Mashpee Wampanoag tribe through a partnership with the Mashpee Wampanoag Tribe Education Department. His ancestral origins are from lands of the Rarámuri and Chihuahua nations of Northern Mexico, and identifies as a Chicano-Mexica-Nahua. He has a Masters in Multicultural Literature.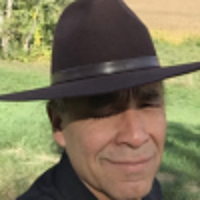 Position: Native Education Liaison/Curriculum Development Specialist
Email: jlugo@collaborative.org
Phone: 413.531.4749