Technology in Education
We offer deep expertise in the use of Google Apps for Education in schools and districts and International Society for Technology in Education (ISTE) standards, as well as the innovative use of technology in the classroom, and the principles of sound instructional design for online learning.
Our Approach
First, we listen.
CES consultant/trainers can help you to assess needs in your school or district, and will tailor a program of training, coaching and consultation to meet those needs. We'll work with you to design training and consultation that fits into your available time and takes place at your location; addresses your audiences (teachers, leadership, paraprofessionals); and presents the content that you want. 
Experience
CES specialists have helped school districts and organizations across Massachusetts and beyond. The project with Worcester Public Schools, for instance, was a multi-year project that implemented a Technology Plan across all of the schools in Worcester, and CES continues to work with the district. A number of cohorts, first with teachers and then administrators, developed Technology specialists and champions throughout the district, creating a foundation of understanding of ISTE standards and then building on them. Meanwhile, students were equipped with digital technology to support anywhere learning, and the district was ready when widespread remote learning was needed.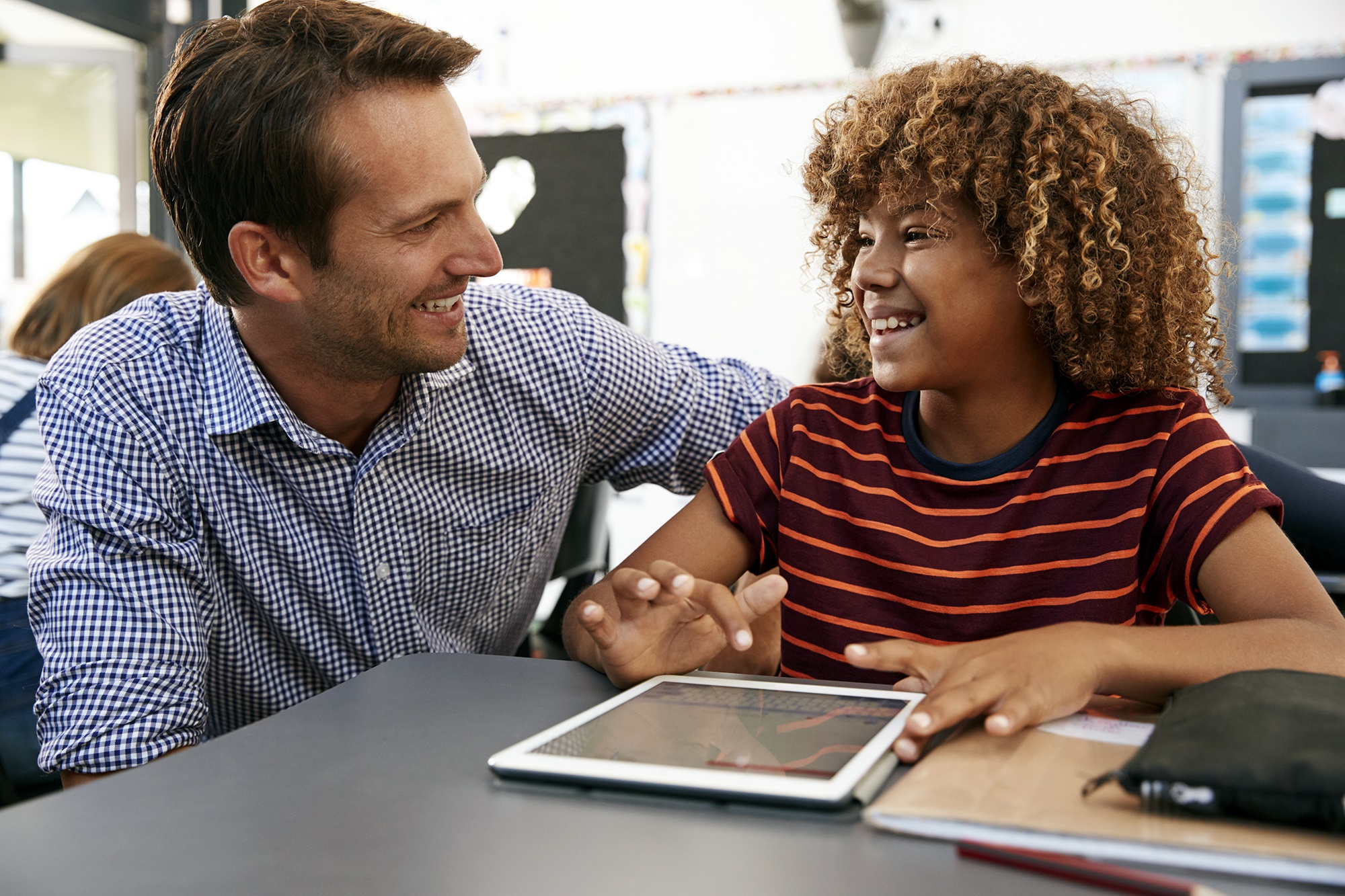 ISTE Certification Provider
ISTE Certification is a new competency-based, vendor-agnostic educator certification based on the ISTE Standards for Educators. This digital credential recognizes educators who understand how to use educational technology for learning in meaningful and transformative ways.
Google Suite for Education
Wherever your district, schools, or educators are on the Google continuum, from basic to advanced, we can create a tailored program of training and coaching to optimize your launch or ongoing implementation of G Suite.
Digital Learning and Instructional Design
Wherever your district, schools, or educators are on the Google continuum, from basic to advanced, we can create a tailored program of training and coaching to optimize your launch or ongoing implementation of G Suite.
Professional IT Consultation
The CES Technology Department offers a range of IT services to assist school districts in use of technology and infrastructure. Our IT services help districts maximize the potential of technology to publicize their work, improve communication with the community, and provide robust online learning platforms. CES can pursue Purchasing Agreements to provide districts access to the latest in technology services, and we offer web design, development and hosting services.
Technology in Education PLC
The TiE PLC provides opportunities for technology directors, coordinators and educators to discuss the use of technology to support school districts and to develop innovative learning environments.
Web Design, Development, and Hosting
Available for websites and web applications to schools, school districts, and community organizations of all kinds. CES staff have deep expertise in Drupal and WordPress development, and you'll find we can bring you rapid, customized design and deployment at a cost effective price.
Our teachers now have more awareness and understanding about how to use Google Chrome in ways that will benefit not only their day-to-day job-related work, but thanks to you, many now have new ways to use technology to enhance the education of our students.

— District Technology Director
Angela Burke, M.Ed.
Angela Burke, M.Ed, oversees CES Professional Services teams that include Professional Development, Licensure, Research and Evaluation, and Healthy Families and Communities. Burke has over 20 years of experience in managing technology across K-12, Higher Education and Fortune 100 settings. She has extensive experience in K-12 curriculum and professional development planning.  She has been the Director of Technology for school districts in Ohio and Massachusetts, Associate Director of Academic Computing at Barnard College and Help Desk & Acquisition Services Manager for Johnson Controls and a middle school classroom teacher/team leader.
Angela has a Master's Degree in Adult Education and Curriculum, is a Google Certified Educator and has been an adjunct faculty member in the Schools of Education at Miami University of Ohio, University of Dayton, Wright State University and Westfield State University.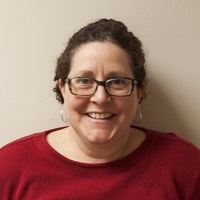 Position: Director of Professional Services
Email: aburke@collaborative.org
Phone: 413.586.4900 x5926
Suzanne Judson-Whitehouse
Suzanne Judson-Whitehouse is the CES Director of Licensure & Credentialing. She has a Bachelor's Degree from the University of New Hampshire, a Master's Degree in Technology Integration from Marlboro College Graduate School and a Social Media Certificate from Drury University (Missouri). Suzanne oversees the Teacher Licensure and Administrative Leadership programs at CES in addition to her role as Site Coordinator for Reading Recovery in Western Massachusetts. She is also a co-leader of the Diversity, Equity & Inclusion (DEI) Team of the Diverse Teacher Workforce Coalition.
In addition to her work in educator licensure, Suzanne is part of the ISTE Certification Team at CES. This blended course is part of the ISTE Certification process which focuses on the use of educational technology for learning in meaningful and transformative ways. Suzanne's interests lie in the fields of blended learning, technology integration in K-12 schools, makerspaces and creativity in education, games and gamification, and adult pedagogy.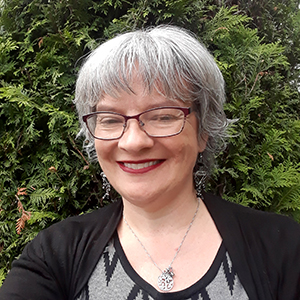 Position: Director of Licensure and Credentialing
Email: sjudsonwhitehouse@collaborative.org
Phone: (413) 588-5942
Casey Daigle
Casey works with preK-12 teachers, administrators, and edtech leaders across Massachusetts to explore how tech can transform teaching & learning, better connect us as humans, and create more equity and inclusion. She is a Google for Education Certified Trainer and spends a lot of time engaging educators about makerspaces, personalized learning, and what learning feels like when it happens online.
Her personalized approach to professional development supports learners to explore possibilities and build confidence as they discover how G Suite tools and a little imagination can revolutionize their work. Additionally, she has worked extensively with design thinking, systems design, facilitation and she is certified by ISTE to be an authorized provider of the ISTE Certification for Educators.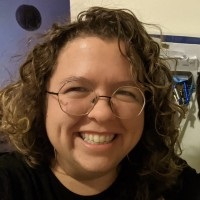 Position: Digital Learning Manager
Email: cdaigle@collaborative.org
Phone: 413.586.4900 x5928
José Lugo
José Lugo is the Online Learning Experience Designer at Collaborative for Educational Services. His area of focus is Native and Indigenous wellness and educational practices. His inclusion and advocacy with indigenous communities in and around Denver, Co. provided the path to reconnecting with his indigenous ancestry. Prior to his arrival at CES his professional time centered around adult education in higher ed and within sate public assistance programs.
Since arriving at CES José has benefitted from learning of the history of the Mashpee Wampanoag tribe through a partnership with the Mashpee Wampanoag Tribe Education Department. His ancestral origins are from lands of the Rarámuri and Chihuahua nations of Northern Mexico, and identifies as a Chicano-Mexica-Nahua. He has a Masters in Multicultural Literature.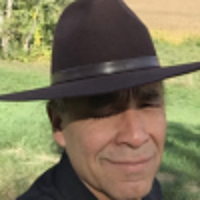 Position: Online Learning Instructional Designer
Email: jlugo@collaborative.org
Phone: 413.586.4900 x5934