Mount Tom Academy
Mount Tom Academy is a student centered, individualized pathway to high school graduation and beyond, matched to each student's own learning style, in a small classroom setting.
The Academy was founded in 1999 and is a program of the Collaborative for Educational Services. Through a partnership with Holyoke Community College, Mount Tom Academy is located on the HCC campus.
We Believe That Every Student Can Learn and Succeed
Students at the Academy have agency in making a plan for themselves, and learning how they learn best. Their individualized plans include both the academic and emotional support needed. The program identifies the strengths, talents, and unique abilities of its participating students. Student progress is assessed, goals monitored and plans adjusted all the way along the line, so that the program can be responsive.
At Mount Tom Academy, students have an opportunity to develop their voice, learning to articulate what it is that they need.
The Experience
The program accommodates a wide variety of learning styles, and students and teachers work together to build individual learning plans and schedules for the completion of schoolwork. Coursework is matched to the sending high school's curriculum. The Academy encourages independent study using computer-assisted coursework, study and mastery goals that are customized weekly, coaching, and activities in community service, enrichment, art, and music. With a high staff to student ratio, we offer significant one on one support if needed.
Qualified teachers provide instruction and remediation, and the program offers a range of resources including standard high school textbooks, online APEX Software and additional resources, and college level Dual Enrollment opportunities. Teachers also develop project based learning lessons for students. Coursework about social-emotional skills is an important part of the curriculum, and students work both individually and together in groups, depending on the subject matter. Sharing builds community, and it cultivates a group that connects in a new way with each other.
CES Schools and services prohibit discrimination on the basis of race, color, sex, gender identity, religion, national origin, or sexual orientation and ensures that all students have equal rights of access and equal enjoyment of the opportunities, advantages, privileges, and courses of study.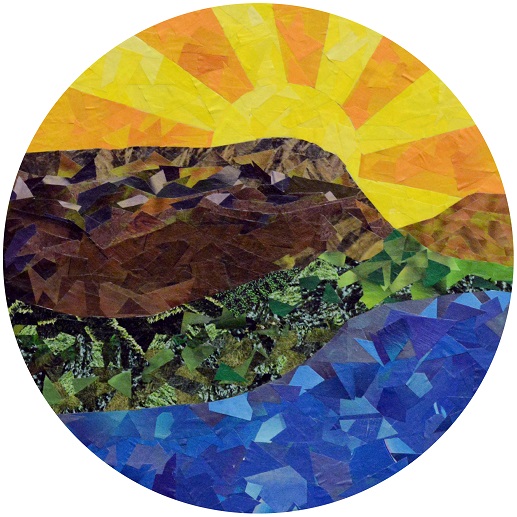 My daughter felt comfortable in the classroom and on campus right away. She has a valuable experience each day: being intellectually stimulated with meaningful discourse, provided a platform to help others, and given the opportunity to stand on her own two feet with personalized learning. She's able to take control of her own education her way.
— Mount Tom Academy parent
Part of the Holyoke Community College Environment
Students are encouraged to explore and appreciate the personal freedom and responsibility of attending high school on a college campus. All students receive college identification cards and may be assigned parking privileges. Students share in the full college setting that includes the cafeteria, library, and entry to lecture series, theater performances and presentations as they are available. Transportation is provided by the student's family, the student, or the sending school district.
The Students
Mount Tom Academy serves students from school districts throughout the Pioneer Valley. Mount Tom Academy is designed to meet the learning needs of students who have had difficulty in the traditional high school setting, whether social, emotional, or academic. Students choose Mount Tom for all kinds of reasons. Many have come to avoid school, or have had health or mental health emergencies, family members that are ill, or other things that interrupted their schooling. They find a caring community that honors that they are each in a different place with their learning. While all enrollment decisions are made on an individual basis, students considering our program should:
Be at grade levels between grades 9 and 12
Experienced challenges in a traditional high school setting
Have been enrolled in at least the 9th grade level
Demonstrate maturity and the ability to attend classes in a college environment
Mount Tom does not provide special education services. The program will accept students who have IEPs if those services are provided through the district.
Enrollment
Admission is on a rolling basis and may occur throughout the school year. Total enrollment in the program is usually between 15 and 20 students. Students remain on the sending high school's rolls and, upon completion of Mount Tom Academy, receive high school diplomas from the sending school. Mount Tom Academy follows the regular high school calendar and matches vacation schedules, and grades and attendance are reported to schools regularly.
CES Schools and services prohibit discrimination on the basis of race, color, sex, gender identity, religion, national origin, or sexual orientation and ensures that all students have equal rights of access and equal enjoyment of the opportunities, advantages, privileges, and courses of study.
Dual Enrollment
Qualified high school students may pursue dual enrollment options to earn both high school and college credit. For dual enrollment, students must be in their junior or senior year of high school and be ready for college-level work. Students must also take HCC's Computerized Placement Test.  
Success for Students
Our numbers speak to our success:
9 out of 10 students who have attended Mount Tom Academy since 1999 have graduated.
All students enrolled in the Mount Tom Academy program meet the CD requirements set by MA and their sending districts
Approximately 50% of graduates apply to study at the college.
How to Enroll
For Parents: The first step for applying for admission to Mount Tom Academy is to schedule an appointment with the guidance counselor at your student's high school. Referrals are accepted through the school district. Your student's ability to participate in Mount Tom will be decided through an intake process which includes an on campus visit and interview, and open communication between the student, family, and school district. For Mount Tom to make the best decision for acceptance into the program, we will need:
A copy of the high-school transcript and a copy of the most current report card
A copy of any Chapter 766 Individualized Education Plan (IEP) and/or a Secton 504 Accommodation Plan, if relevant
Approval of the principal or director of the sending high school (required if currently enrolled)
A referral from the high school to be in a diploma program, if the student has previously left school
Karen Reuter
Karen Reuter, M.S., is the Deputy Director for the Collaborative for Educational Services. Karen was previously a part of the leadership team at SABIS International Charter School in Springfield, MA from 2005 until 2019. At SABIS, she held positions including Director for Academics, Deputy Director, and was the school's Director for 10 years. In that position, she was the SABIS district leader, supervising a staff of 180. Prior to joining SABIS, Karen was the Director of 21st Century Community Learning Centers at CES (then named the Hampshire Educational Collaborative). She has also been a History and Humanities teacher, and is currently a licensed K-12 Principal.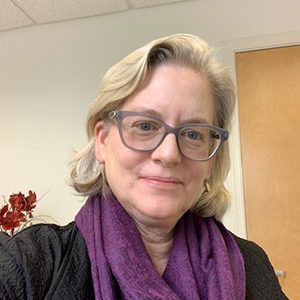 Position: Deputy Director
Email: kreuter@collaborative.org
Phone: 413.586.4900 x5963