College Program
DYS is invested in guiding youth to see themselves as capable postsecondary students by providing equitable access to college opportunities, preparing them to be college and career ready, and offering a menu of postsecondary and career exploration opportunities. The high-quality DYS College Program has received recognition and support from the Commonwealth's Executive Office of Education, DESE and the Department of Higher Education.
DYS College Program
Through the DYS College Program, youth in DYS' residential programs receive early and authentic college experiences. They can participate in virtual and in-person sessions with college advisors to matriculate towards an associate's or bachelor's degree, or to dually enroll. They can earn college credits through online college courses and by taking college classes taught in our residential programs by college adjunct faculty. Youth enrolled in high school or preparing for a high school equivalency credential may dually enroll and earn both high school credits and college credits for completed college courses.
Extensive planning and groundwork go into including academic supports such as math and English instruction for college readiness, navigating college bureaucracy, time management and study skills, and financial planning for college. Education and Career Counselors (ECCs) help students to interface with their college, understand what is needed, fill out forms and complete applications, and get supplies for their courses. Through our contract with with DYS, we also offer tutoring to youth taking college classes in residence or the community. Under the guidance of ECCs, these youth receive transition planning and wrap-around services that continue to support their efforts in earning a college degree when they return to the community. 
For many students, explicit planning for the future is new. The process, facilitated by experienced counselors and teachers, can be surprising and emotional, especially if neither the youth nor the parents have thought that college is possible.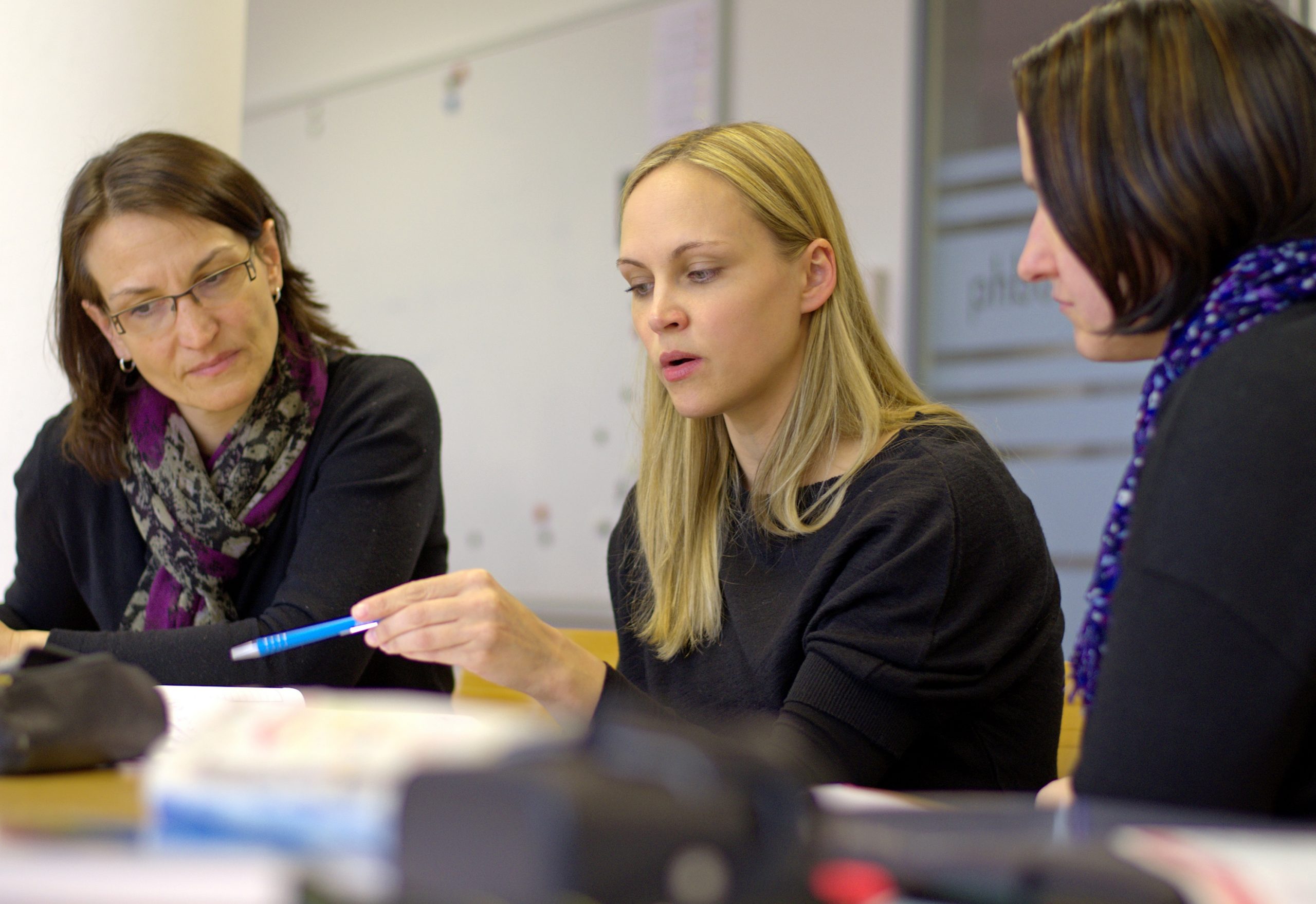 We have more kids coming in with high school diplomas and it's amazing to see them transition to believing postsecondary education is an option for them. They believe in themselves as college-going students, and that's been a huge success over the past few years.

– Jennifer Graves, Lead Education and Career Counselor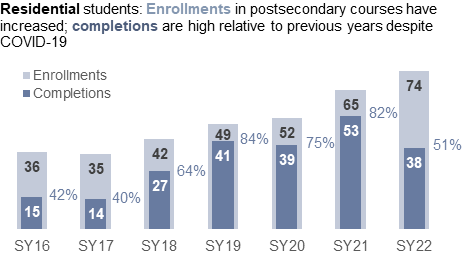 45
youth enrolled in high school or preparing for the high school equivalency exam dual-enrolled in college courses, more than double the figure from SY 2019-2020.
74
youth took contracted college courses taught online or in-person by college faculty in 23 DYS facilities statewide.
106% Increase
in numbers of students enrolling since SY 2015-2016, and considerable increases in the completion of at least one course.
Partnerships
Our partnerships with community colleges continue to grow, including contracts with two higher education partners to create college credit bearing certificate programs in Hospitality and Digital Publishing. For instance, we have contracts with Bunker Hill Community College, Holyoke Community College, and Urban College of Boston to provide college courses at no cost to cohorts of DYS youth in residential programs and in the community.
CES is working to expand our higher education partnerships with additional community colleges in Massachusetts, four-year colleges, and career technical training institutions.
Some of our past partners include: Springfield Technical Community College (STCC), Bunker Hill Community College (BHCC), Holyoke Community College (HCC), Bristol Community College (BCC), Urban College of Boston (UCB), Brandeis University, Massachusetts Institute of Technology (MIT), and Benjamin Franklin Institute of Technology.
Adam's Perseverance
Adam attended classes in DYS for approximately 5 years. He earned a High School equivalency (HiSET) shortly after his arrival. He wasn't sure whether or not he then wanted to pursue post-secondary education. To keep moving forward toward his goals, he enrolled in classes that would enhance his resume and skills for the workplace, including the OSHA and CPR Certificates. Adam later made the decision to work towards his Associate's Degree. It was not an easy road. Shortly after he made this decision, COVID hit, and maintaining a routine schedule
through quarantine after quarantine, was hard, but this just made him more determined to get his school work done. Through collaboration, teamwork, and creative problem solving with Adam and all the caring adults supporting him along the way, he eventually earned an Associate's Degree. We are all so proud of what he accomplished and he knows how well it will serve him into the future.
Next Steps for Ghalen
Ghalen started his postsecondary journey as a dual enrollment student. He attained his high school diploma and went on to finish his associates degree while in residential programming. Next, he worked on his university applications to pursue his Bachelors in Computer Science, and Ghalen is officially part of the Bunker Hill Community College class of 2022. Along the journey, he was faced with many challenges, but Ghalen had his educational team by his side as he faced every roadblock. He said about the experience that although doing post-secondary work was difficult it was also an incredibly rewarding journey, and he is excited to embark on his next step.