Tobacco Free Community Partnership
The Hampshire-Franklin Tobacco-Free Community Partnership is part of a statewide network of programs funded by the Massachusetts Department of Public Health to support communities' efforts to help people quit using tobacco, prevent youth from starting, and protect everyone from secondhand smoke.
The Hampshire-Franklin Tobacco-Free Community Partnership works to enhance state and local tobacco control efforts, mobilize support for community change, and highlight work being done in the community to support tobacco-free living. We provide technical assistance and resources at no cost to local coalitions, service agencies, municipalities, property owners, educators and workplaces on tobacco intervention efforts.
The 84 Movement
The 84 is a statewide movement of youth fighting tobacco in Massachusetts. The 84 represents the 84% of Massachusetts youth who did not smoke when the movement began. Now, that number is steadily increasing. Members of The 84 educate community leaders, legislators, and their peers about tobacco industry tactics and help advance local strategies to reduce the influence of tobacco. Chapter members also have the chance to come together at statewide trainings and events to share ideas and learn new skills. Every year, over 90 Chapters join the Movement to create positive change in their communities. Register to become a chapter and join Chapters around the state making a difference in Massachusetts.
Chapters will get:
Exclusive invites to statewide events and free trainings
Eligibility to apply for funding to take on a number of tobacco prevention projects
Opportunity for recognition at the State House
Meetings with your law makers
Access to The 84 promotional toolkit
A custom page on the84.org
The chance to participate in statewide competitions and earn group rewards
Oppose Tobacco Tactics
Big Tobacco targets kids. The tobacco industry uses three main tactics in its efforts to hook kids on tobacco products. The industry makes its products sweet, cheap, and easy to get because they know that people who start using nicotine products in adolescence have a harder time quitting than people who start as adults.
They're targeting kids with sweet, cheap, and easy to get tobacco products using popular fruit and candy-like flavors. Flavored tobacco products are typically priced below five dollars and are widely available at retailers frequented by youth.
E-cigarettes or vape pens come in over 8,000 different flavors to better attract young people, and it's working. Flavors are the leading reason that youth are using e-cigarettes, and the nicotine in these products leads to sustained use. In fact, more high school youth in Massachusetts are now using e-cigarettes than all other tobacco products combined, AND they are using them nine times more often than adults.
Thanks to the tobacco industry targeting our youth, Massachusetts has experienced an increase in vaping (use of e-cigarettes or vape pens) by young people. It is important to realize that vape pens are not just another harmless fad, but that they usually contain nicotine, a highly addictive substance that is getting them hooked on these products. Nearly 24% of high-school-aged youth in Massachusetts reported using e-cigarettes and almost 45% have used them at least once.
Smoke Free Housing
Keeping your home smoke free is important to ensure the safety of yourself, your loved ones, guests, neighbors, and even your pets. Many elderly people and those with disabilities live in multi-unit dwellings where smoking is allowed. For most, moving is not an option.
We provide technical assistance for:
Smoke free housing survey design
Economic analysis tools for landlords
Public health and public safety information
Proven techniques to go smoke free for condos, apartments, subsidized housing or housing authorities
Legal questions
Smoke free policy templates
Cessation Info
If you're thinking about quitting smoking, find out how your health insurance plan can help. Many health plans help cover the cost of medicines and counseling to help you quit smoking. Remember, using quit-smoking medicine or counseling support can more than double your chances to quit for good!
The benefits you have depend on your insurance carrier, your employer's choices, and your membership plan. Call the customer information phone number listed on the back of your health plan card to find out what quit-smoking benefits you have.
Free Medicine and Coaching to Quit
Improve your chances of quitting tobacco with free medicine and coaching! The MA Smokers' Helpline now offers new online tools to help those looking to quit, like peer support and motivational text messages. People who use coaching and medicines together are 3x as likely to quit for good. Click below for online support and to contact a quit coach.
The MA Smokers' Helpline is a program of the MA Department of Public Health.
Heather Warner, MPH
Heather Warner, MPH, (she/her/hers) is the Hampshire Franklin Tobacco-Free Community Partnership Coordinator, at the Collaborative for Educational Services (CES) in Northampton, Massachusetts. The Tobacco-Free Community Partnership is part of a statewide public health program, the Massachusetts Tobacco Cessation and Prevention Program (MTCP) focused on comprehensive approaches to reduce tobacco and nicotine use. The program aims to reduce the health and economic burden of tobacco use by preventing young people from starting to smoke, helping current smokers to quit, protecting children and adults from secondhand smoke, and identifying and eliminating tobacco-related disparities.
Prior to starting her position with the Tobacco-Free Partnership in 2022, Heather worked for 15 years at CES as the SPIFFY Coalition Coordinator and then Manager. Heather's passion for public health started when she worked at the Holyoke Health Department as the Director of the Holyoke Tobacco Control Program when the first tobacco-free laws were being established, before moving into the role of Coordinator for the Holyoke Community Health Planning Commission. With encouragement from local mentors, Heather attended the University of Massachusetts School of Public Health and Health Sciences in Amherst and graduated with a Master's Degree in Community Health Education. At the heart of her public health work is a deep commitment to listening, learning and taking action to address systemic and structural racism and promote social justice through collective and transformative frameworks for change.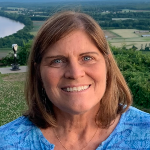 Position: Hampshire Franklin Tobacco-Free Community Partnership Coordinator
Email: hwarner@collaborative.org
Phone: (413) 588-5583