We offer consulting, training and guidance to enhance understanding of instructional design principles for online learning, and can assist you in planning and developing your own online learning; and developing digital citizenship skills.
Our Approach 
We can create a tailored Digital Learning program of on-site training and coaching that is specific to the needs of your district or school.
In general, the below workshops are designed for up to 20 participants with 2 facilitators. Additional participants will require additional facilitators.
Free* Tech Tools for Teaching and Learning
Delve into a broad range of free tech tools for any content area! The session can be personalized to address any tools participants are already using or any specific challenges they need addressed. 
Rethinking Digital Citizenship
Often, conversations about digital citizenship are framed in terms of classroom control and online safety. In this interactive session, we will explore broader ways of thinking about digital citizenship that include civic and social engagement, youth empowerment, critical thinking, social-emotional literacy, and social justice. Thinking of digital citizenship through these frameworks requires that we put young people at the center of our conversation, policy, and practice. In this session, we will put all of our minds together to develop plans for youth-centered digital citizenship programs in your own organizations.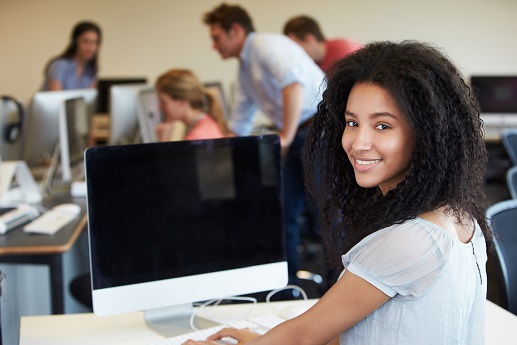 Instructional Design
Online Teaching & Learning Bootcamp
This workshop covers platform-agnostic pedagogy, practice, and design elements key to creating engaging online learning environments that center connection and relationships.
Building Online Coursework
This is a session for educators looking to integrate more blended learning or fully online courses into their curriculum.
For more information, contact:
Angela Burke
Director of Professional Services