We are living through a moment in time where equity work must be taken on with great thought, attention, and care. We recommend beginning district-wide or school-wide equity work with building a relational foundation and then exploring historical legacies of oppression that are impacting our schools today. This work then builds into experiences, practices, and sustained equitable changes specific to your community.
Our Approach to Equity Work in Schools is based on:
A Relational approach to institutional and systemic transformation

Focused on engaging family and community as partners
Support youth / adult partnerships
Listening-based methods​

Using tools that rely on joy and possibilities for transformation rather than shame and blame
Taking into account a wide range of perspectives and experiences
Centering student experiences and agency
Our commitment to building capacity for this work across our state. 

In addition to the individualized work we do in many school communities, we provide opportunities for connection through conferences, PLCs, and other events.

See more here about our

Transforming Educations for Social Justice Conference

. 
See below for some of our most requested professional development topics.
All development and training can be customized to meet your school and/or district's needs. Many additional topics and training sessions on awareness, justice, equity, liberation, and action are available. All sessions listed below will be customized/adjusted to meet your school and/or district's needs.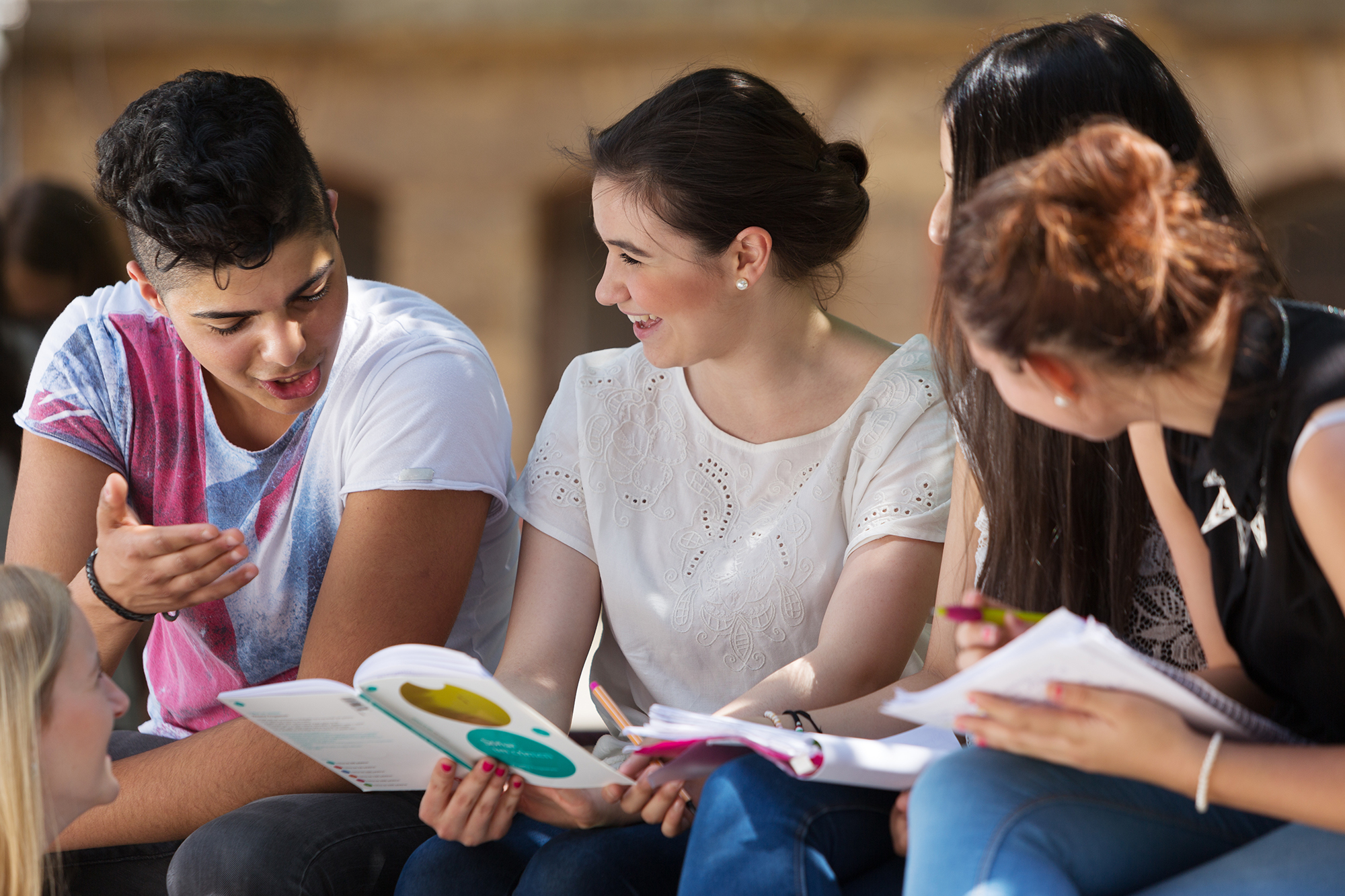 Building a Relational Culture for Equity and Justice
3-4 Hours: Equity work requires building cultures of connection and care that can help us to feel supported, seen, and valued. In this workshop, we will engage in a practice developed by Relational Uprising that can be used on an ongoing basis to create more relationships, support, and possibilities for doing transformative work together. This session serves as an introduction and sets an important tone for our longer-term equity-focused partnerships with schools and districts.
Historical Legacies of Racism
3-6 Hours: In this workshop we explore some of the historical and structural forms of racism that impact our experiences around race, today. We will situate ourselves in this history to gain a deeper understanding of our own implicit bias. This awareness is a step towards empowering educators to engage more equity-focused pedagogy.
Engaging Identity in Teaching & Learning
3 Hours: Understanding who we are, in terms of identity, is empowering for people of all ages. Exploration of identity can serve as a pathway to understanding ourselves in relation to people who are both similar to and different from us. In this session we define what shapes our identities; explore the five identity anchor standards in the Learning for Justice Social Justice StandLards; and relate how identity has many characteristics and affects relationships within the school building and classroom.
Self Awareness and Positionality
In this session participants will reflect on their own social identities, their intersections, and how they show up in their daily experiences both inside and outside the classroom. Through current scholarship and reflective practices, this workshop will explore concepts of identity, intersectionality, socialization, bias, and positionality, illustrating how our own identities impact the ways we come to our classrooms and schools. Participants will engage in reflective conversations that deepen understanding of how their identities connect to relationships with students and communities and how their own self- and social-reflection is essential to supporting more thriving classroom communities.
Unconscious Bias, MicroAgression, and Stereotype Threat
6 Hours or 2-3 Hour Sessions: It's unsettling to know that our behavior may convey something that contradicts our values and beliefs. In this workshop we will explore the unconscious biases that are a part of our schema for understanding ourselves and the world. We will explore microaggressions, which come from bias and unexamined stereotypes. Microaggressions impact school culture and shape young people's internalization of stereotypes. Stereotype threat can create serious challenges to learning. We will explore all of these concepts together and will engage in some practice for ways to intervene when microaggressions happen.
Introduction to Anti-Bias and Inclusive Education
In this workshop we will support educators to gain a deeper understanding of the diversity within your school community by exploring the conceptual frameworks of equity in schools. These frameworks help us to understand current stereotypes and conflicts related to social identities within a historical context. This session will include case study exploration and practice around scenarios relating to incidents of bias.
Building Student Centered Classroom Culture
In this session, we will focus on ways to build classroom cultures that honor student identities and experiences and support critical dialogue and relational engagement. We will also explore value-based behavior management possibilities to reduce unconscious bias
Foundations of Culturally Responsive and Sustaining Pedagogy
5 Sessions, 3 Hours Each: This 5-day session will focus on building a foundation for educators to consider Culturally Responsive Teaching/Pedagogy (CRT/P) as an option in their work with students of all backgrounds. The course will center the building blocks of CRT/P in theory and practice; that is, we will be putting into practice CRT/P as we learn about it. This series focuses on becoming a warm demander and creating learning spaces where all students can joyfully thrive. The building blocks include: humanizing relationships, balancing cultural orientations, improving information processing, cultivating academic mindset.
Gender Diversity at School
In this workshop we explore gender diversity on a continuum. We use a storytelling approach to reflect on our own gender journeys (we all have one!). Through this reflection we focus on the skills we have and the skills we need to thoughtfully support trans* inclusion in our school community. The goal of this workshop is to support participant's engagement in authentic and supportive allyship in schools.
Facilitating Brave (Generative) Conversations
3 Hours: Experience and explore facilitation techniques for holding brave conversations and dialogue in our classrooms, practice skills, and leave with tools to support classrooms where students learn to exchange ideas and listen with care to different viewpoints. This supports students and educators together to deepen understanding, authentically share experiences, and build affirming communities.
Student Agency
In this session, we explore the meaning of student agency and its critical role in shaping schools as places of joyful belonging and care. Based on the frameworks of Safir and Dugan's Street Data, we will engage in conversations to deepen understanding of student agency and practices to both measure and increase it. This session will focus on ways to build classroom cultures that honor student identity and experience through critical dialogue and relational engagement. Growing student agency means that adults are supporting young people to actively experience efficacy, mastery, identity, and belonging in the classroom and beyond. These practices affirm and support students' different ways of knowing and learning and create caring spaces where all students can thrive.
Love is an Action Word: Building a Foundation for Culturally Responsive Education
In this interactive session, we will work together to honor what we already know and will explore what we can learn about becoming culturally responsive practitioners. Our collective inquiry and focus will reflect on the following questions: 
What does culturally responsive teaching mean?

Who am I and what do I know about my own culture?

What does this have to do with my students and being an educator?

What does culturally responsive teaching look like? (Hint: It's an approach, not a set of strategies)

What are some steps I can take to be a more culturally responsive educator?
While this session is geared toward classroom educators, other school personnel that work with students can also benefit from this conversation
Transforming Education for Social Justice Conference
The Transforming Education for Social Justice Conference is a recurring regional conference that brings together people in Western Massachusetts who are interested in social justice and equity in K-12 schools, early childhood classrooms, and the surrounding communities. Stay tuned for more details soon on the upcoming 2023 conference!
Participants co-create a space for young people, educators, activists, administrators, and scholars to connect and network, share and learn, dream and envision possibilities for developing education as a tool for equity and social justice.