Mentorship and Coaching
This work includes technical assistance for implementing anti-racism clear curricularum and pedagogical practices that affirm identity and belonging in schools. This coaching and support is available to individual and small groups of school leaders and/or educators.


Equity Leadership Consulting and Coaching
Flexible regular hours and/or on retainer
Timely support in navigating and responding when and after a hate/bias incident or crisis occurs

Proactive support before, during, and after incidents related to hate/bias occurs

Coaching that supports listening-based assessment of school culture and strategies to better support students at the margins (e.g. Students of Color, LGBTQIA+ students, students with disabilities)
Support in Integrating a Diversity, Equity, Inclusion, & Belonging (DEIB) Coordinator/Director
1 year partnership
Build a network of support in equity work through the CES partnership activities

Identify ongoing needs and structures for DEIB support within the community

Distill down community supports, roles and responsibilities for a DEIB Director
Support in Building Inclusive Hiring Practices
Flexible regular hours and/or on retainer
Collaborative review of current hiring materials and practices

Support to create greater networks of support for new hires

Coaching in inclusive practices for application and interview processes
Curriculum and Pedagogy Technical Support Coaching
Flexible sustained coaching partnership
Support for educators in conducting self-audit of curricular materials

Mentorship in practice and reflection on inclusive pedagogies

CES consultant review of curricular materials

CES consultant teaching observation and feedback
For More Information, Contact:
Angela Burke, M.Ed.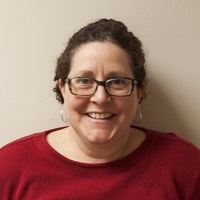 Position: Director of Professional Services
Email: aburke@collaborative.org
Phone: 413.586.4900 x5926