Caring and Generative Dialogue in Schools
Student-Centered Training and Programs
This program seeks to intgrate social justice and equity focused philosophy and practice into district schools and classrooms through the research based practice of Intergroup Dialogue.
Intergroup Dialogues are a series of small group, co-facilitated, carefully structured experiences that encourage relational dialogue rather than debate while exploring social group identity, difference, conflict, community, and equity. Each dialogue involves engaging identity as a way to build the skills required to authentically dialogue about race, ethnicity, religion, socioeconomic class, gender, age, sexual orientation, (dis)ability, and/or national origin.
Approach
Intergroup Dialogue can prepare our students for lifelong SEL learning while providing a common language and starting point from which to address our different identities in constructive ways.
At the core of intergroup dialogue work is the belief that young people can and should play a role in creating change in their communities. The program is also rooted in the values of teamwork and intercultural, intergroup engagement. Intergroup dialogue centers students' experiences, relationships, and capacity for collective beneficial change.
Through this process students will build skills in deep listening, self- and social-awareness around identity and difference, and capacity for civic action. This program fosters increased leadership, well-being, trust, and care within the student community.
The 3 Stage Process
Stage 1: Students participate in a 5-session intergroup dialogue that is co-facilitated by experienced dialogue facilitators. Each dialogue session will have no more than 16 students and 1 or 2 faculty members who participate in the dialogue with the students.
Stage 2: Train students peer-facilitators to co-facilitate sustained peer-led dialogues at their school about "hot topics" or topics that many community members find to be divisive (e.g. politics, race, gender, sexual orientation, religion, class, etc.).
Stage 3: Support student peer-facilitators to co-facilitate a 5-session dialogue for their peers.
Example intergroup dialogue session outline:
Session I     Teambuilding & Creating a Shared Meaning of Dialogue (1.5 hours)
Session II    Perspective Taking and Self-Awareness (2 hours)
Session III   Applying Skills of Dialogue (2 hours)
Session IV  Applying Skills of Dialogue (2 hours)
Session V   Reflection, Appreciation, and Evaluation ( 1.5 hours)
Through these sessions students develop the skills necessary to engage in civic discourse in school and in society.
Examples of these skills are: developing self-awareness, engaging tools for self-regulation when stressed in a group, deepening the ability to listen, developing the ability to ask questions and suspend judgment when in conflict, voicing one's thoughts and feelings in a way that creates mutual understanding, successfully surfacing conflict or tension in a group and moving through that conflict together, and the ability to identify equity issues and actions through multi-partial and complex lenses.
*We also offer modified programs to adults and/or intergenerational groups.
For More Information, Contact:
Angela Burke, M.Ed.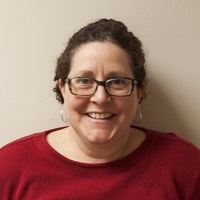 Position: Director of Professional Services
Email: aburke@collaborative.org
Phone: 413.586.4900 x5926