The Bogin Playscape Project seeks to develop safe, simple, inexpensive and reproducible play equipment designs that can be used in existing pre-school settings. They focus on designs for indoor play areas in order to offer children more opportunities to move each day, regardless of weather or other factors that keep children indoors.
The project was founded in 2010 to honor the memory of Nancy Bogin (1921-2009) an extraordinary early childhood educator and mentor for many. This project partnered with the Collaborative for Educational Services, as they grow and continue to seek grants and support to fulfill their mission.
Project Goals and Objectives
The Bogin Playscape Project's goal is to develop prototype indoor play equipment for use in area pre-schools. Their hope is to develop a small modular "playscape" that could be set up to meet the physical requirements and space limitations of each individual pre-school center.
Objectives
Safe and low cost designs are crucial to enable this design work to be shared by pre-school centers with limited budgets, and to insure designs can be reproduced at reasonable cost.
All designs would require extensive "field testing" in pre-school settings to insure safety and durability. Our work will improve in the ongoing process of revising designs to improve safety, durability and quality.
Designs which are proven safe and easily reproducible using low cost materials and community available labor would be made available using "open source" plans. These would be available on a website free of charge to community groups seeking to improve local pre-school centers using local community donated labor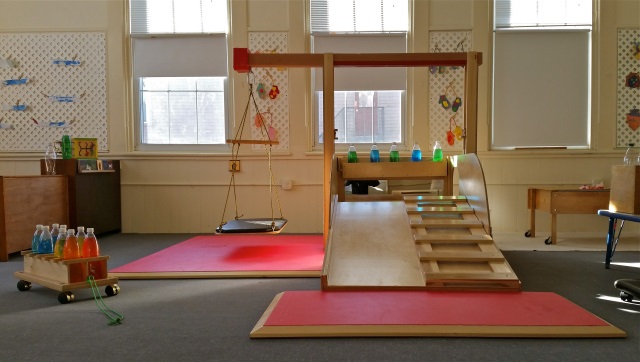 Donations to the project can be made by check to:
"Bogin Playscape Project" (if donating to Charlie's Toys, please add in the notes line)
All checks should be mailed to:
Attn. Administrative Services – Giving
Collaborative for Educational Services
97 Hawley Street
Northampton, MA 01060
The "Toy Division" of the Bogin Playscape Project has been renamed "Charlie's Toys" in honor of Charles V Parham (1945-2019), a major supporter of the Bogin Playspace Project. Charlie's family announced that they would like donations in Charlie's memory to be sent to the project, and all funds will be used to purchase materials to build and donate toys to local pre-schools.
For more information about the Bogin Playscape Project, please visit boginplayscapeproject.com.