Custom Application Development
There are times when we are approached with an idea that calls for something other than a standard website. These are projects that provide the opportunity to work with you for a creative solution, developing something brand new and tailored to your specific needs.
We've done a number of design projects like these, such as converting paper-based resources into digital, searchable catalogs, designing feature-rich data driven applications to replace paper survey and interview processes, and working with a variety of APIs to pull data from various sources into dashboards that identify trends and other interesting characteristics.
Do you have an idea that can help streamline an existing process, or make things easier for your internal or external users? We'd love to hear your idea and discuss how we can help bring it to life!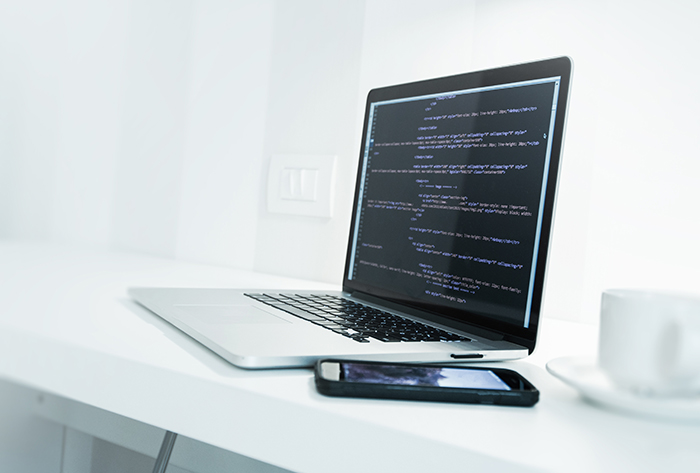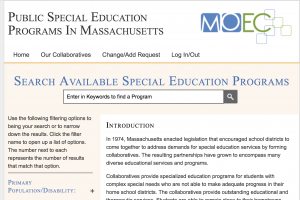 A Sample Custom Development Project
MOEC Special Education Database
The Massachusetts Organization of Educational Collaboratives (MOEC) needed to convert a lengthy and static 200+ page document of programs into a searchable database. Their existing formatting required them to manually update a static Word document with a list of available programs throughout the state. The document was hard to edit and offered no searchable features other than the standard "find" method in document readers.
CES worked with MOEC to move all of the programs and their defining characteristics (Name, Location, Type, Categories, etc.) into a custom built database. Then we were able to build a new website that presented these in a clean and searchable way.
Student Progress and Intervention System
We were asked to convert a series of paper based resources, surveys, and analysis documents to a custom built application that allowed staff interactivity.
TThe new system provides account based logins for users to record activities related to students and monitor progress through designated periods of time. The new tool integrates with an SIS to keep gathered information in sync with their records of the students in question.
Custom Salesforce Dashboards
Salesforce's customer relationship management database provides a lot of great reporting tools, but does become limited when trying to tell the story behind the data or to allow more comparison between different data sets. We've utilized the API along with graphical tools to build out custom reports outlining trends and other changes between different years.
Onboarding Application
To help improve CES' new employee onboarding process, we needed to create a tool that does a lot of the heavy lifting for getting new staff members set up.
Our custom application allows the dynamic creation and management of new Google accounts including email, Salesforce Accounts, Salesforce Contacts, and sends a series of custom how-to/introductory emails to new employees.
Applitrack Job boards
The challenge was to build a custom job board on a Drupal website that could be automatically populated by an external HR application called Applitrack. We used the Applitrack API to build the job board.
iCal Parser for Drupal
In order to offer an easy and elegant way to import Google and other iCalendar events into website designs, we built a custom module for the purpose. It makes importing smooth and allows you to set up recurring events on your site. We've used this feature on the Gill, Amherst, Belchertown, and Greenfield schools websites. 
CES Connect
In response to a number of requests to find an affordable solution for social sharing and Voice/SMS, we created a custom application called CES Connect which meets these needs and provides 2-way communication with your contacts. 
Are you interested in learning more about our website development services?
If so, we would be happy to answer your questions and talk with you about your project.
Travis Johnston
Web Systems Architect
tjohnston@collaborative.org